03-05-2016, 10:43 AM
Deutz
Serpic
Spare Parts
[02.2010]
Spare Parts Catalog for Deutz Engines.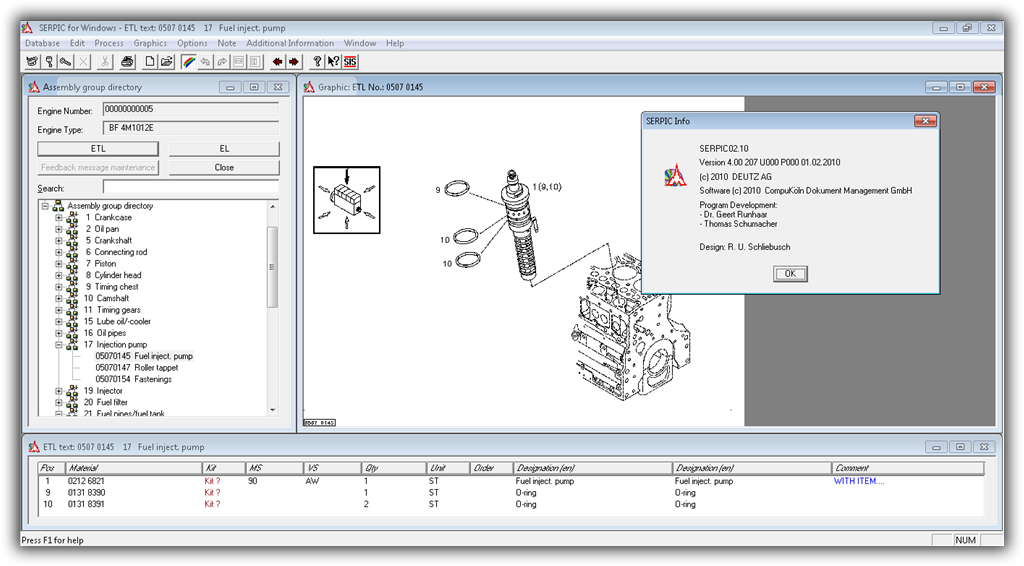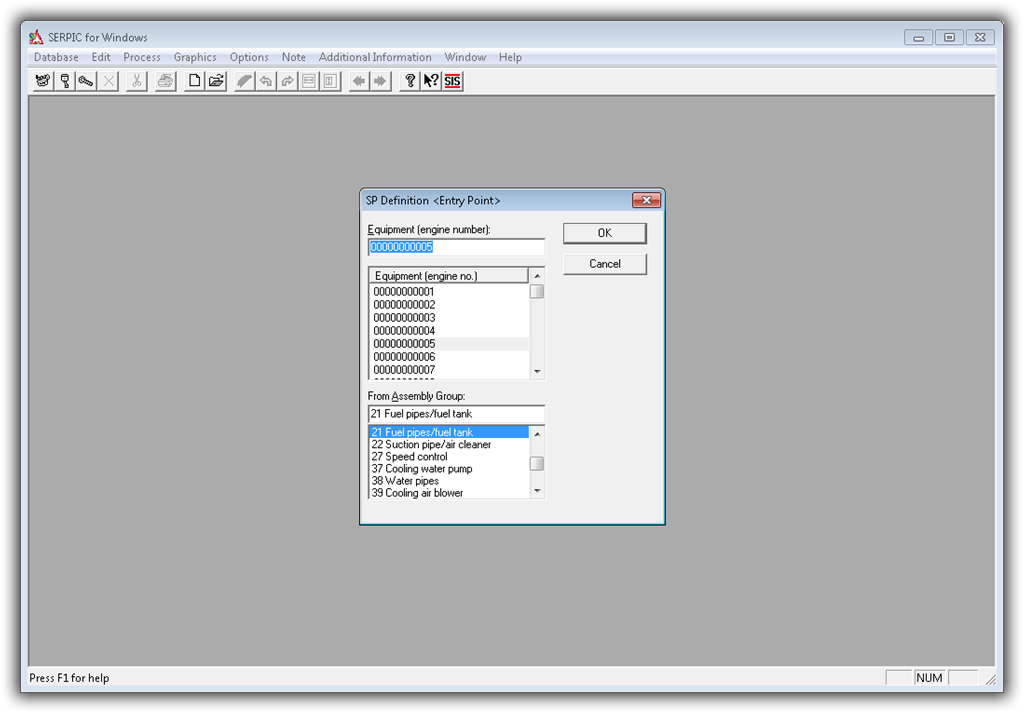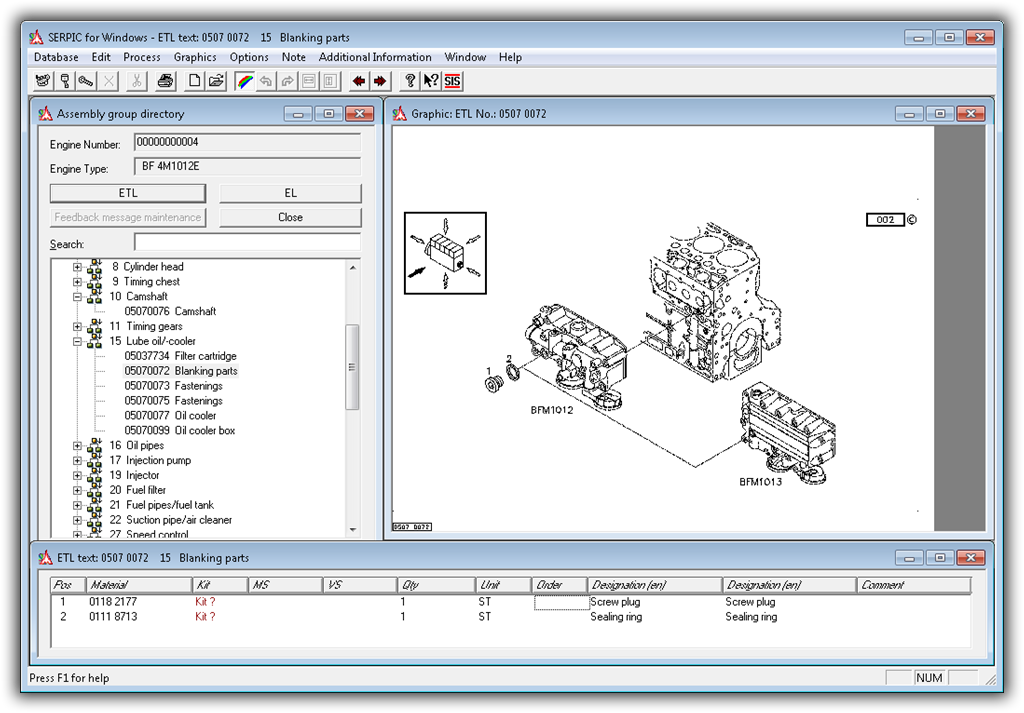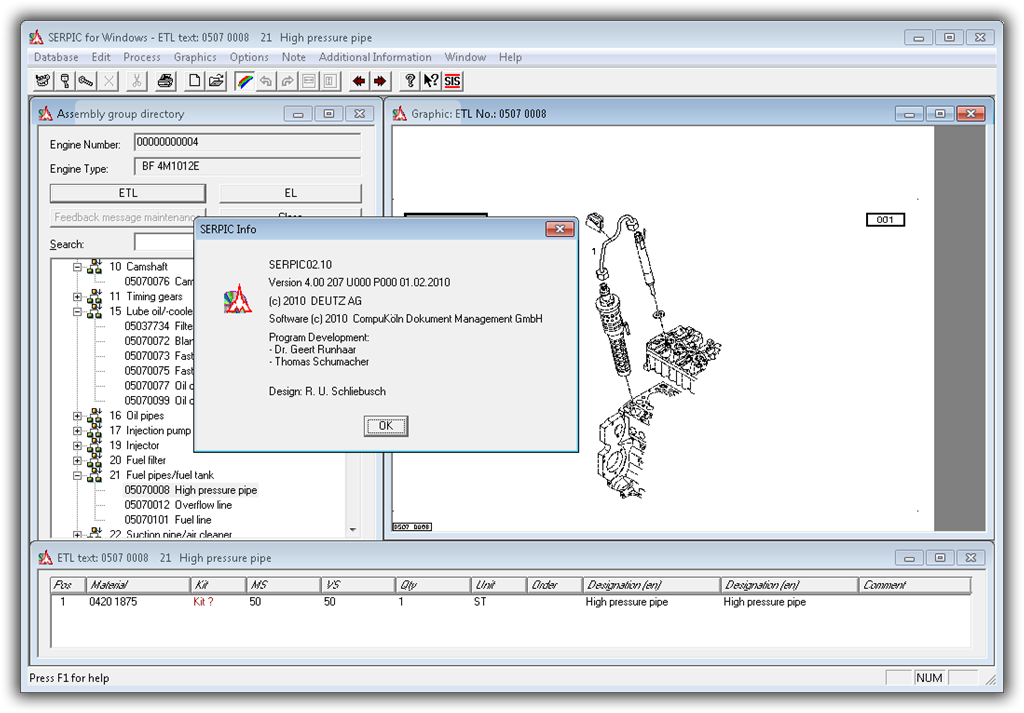 Region: All regions
Type: Spare Parts Catalog
Languages: English
OS: WinXP, Vista, Windows7
Quantity of CD: 1 DVD
Year: 2010
Date of Update: 02.2010
Medicine: Present
Deutz Serpic electronic spare parts catalogue Engines Deutz presented all models engines Deutz for Mobile Machinery, Gen Sets, Agricultural Machinery, Automotive, Marine, Gasoline, Diesel & Gas engines Deutz.
Deutz spare parts catalogue Feautures:
search and decoding Engine Number, search by Engine Type, Product Number search, original spare parts number and spare parts description search.
Electronic spare parts catalogue Deutz delivered on 1 DVD possible full installation on HDD.
The program is a DVD and is only installed completely on HDD,Takes up 4.5 Gb, supports five languages.
The catalog DEUTZ SERPIC primary identification is performed by serial number engine is also available on the search engine type (eg TCD 6L 91 406) or by company name or the OEM for the machine unit and the name of the product.
For details of available search by original number and the search of applicability of this issue.
For machinery and vehicles using the OEM manufacturers DEUTZ engines available for search by phone number with the OEM for the transition to the original number of DEUTZ

Contact US

 for more details about how to buy this manual.