03-06-2016, 08:37 PM
Bosch ESI [tronic]
Archive's
C, K,W
Vehicle diagnosis and SIS troubleshooting 
Components - Repair Instructions
Diesel Test Specifications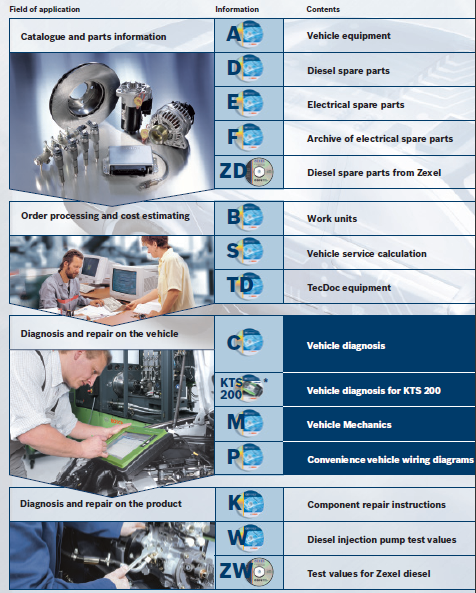 ESI[tronic]-C Archive  - "Vehicle diagnosis and SIS troubleshooting"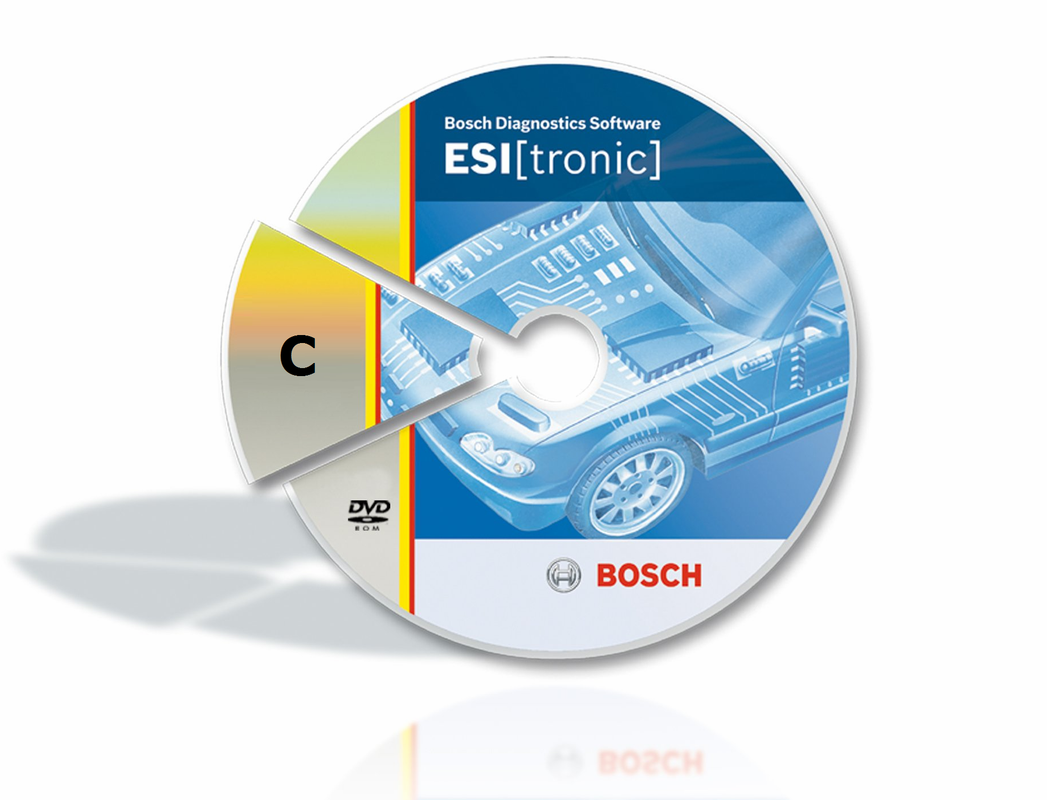 * ESI[tronic] provides the workshop with diagnostic and troubleshooting instructions for petrol, diesel, brake and comfort systems.
* ESI[tronic] C has various selection possibilities dependent on whether the work is to be carried out on with a Bosch diagnostic tester (e.g. Bosch KTS product range) or operated as standalone information. Diagnostic testing can only be carried out in conjunction with a Bosch diagnostic tester.
* CAS (Computer Aided Service) is the interface between diagnosis and the trouble shooting instructions. After diagnosis of the fault, you can immediately access the correct location in the trouble shooting instructions and remedy the fault.
* The detected fault is displayed in an easy to understand format.
* Software contains Bosch systems and systems information of other manufacturers.
ESI[tronic]-K Archive - "Components - Repair Instructions"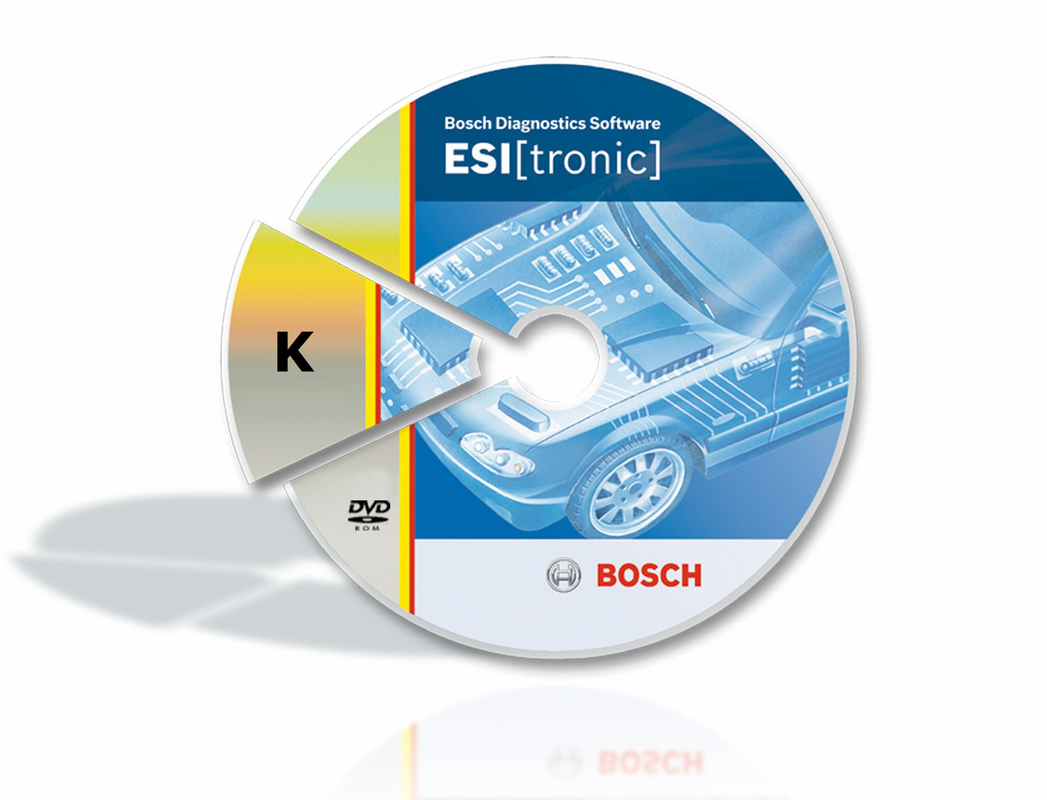 The extension that makes sense for diesel and electrical systems

From the microcard to the DVD - advantages through integration of the components

Repair instructions, service information and service telegrams for components from the areas of diesel, e.g. diesel fuel-injection pump, and electrical system, e.g. starters and generators

All new information since 1998 will now only be published on the ESI[tronic]-K

The following enable options of the ESI[tronic]-K can be ordered: K1 repair instructions diesel with Service information, Service telegrams, Repair instructions; K2 Repair instructions starter/generators with Service informations, Service telegrams, Repair instructions ; K3 Repair instructions diesel and starter/generators
ESI[tronic]-W Archive - "Diesel Test Specifications"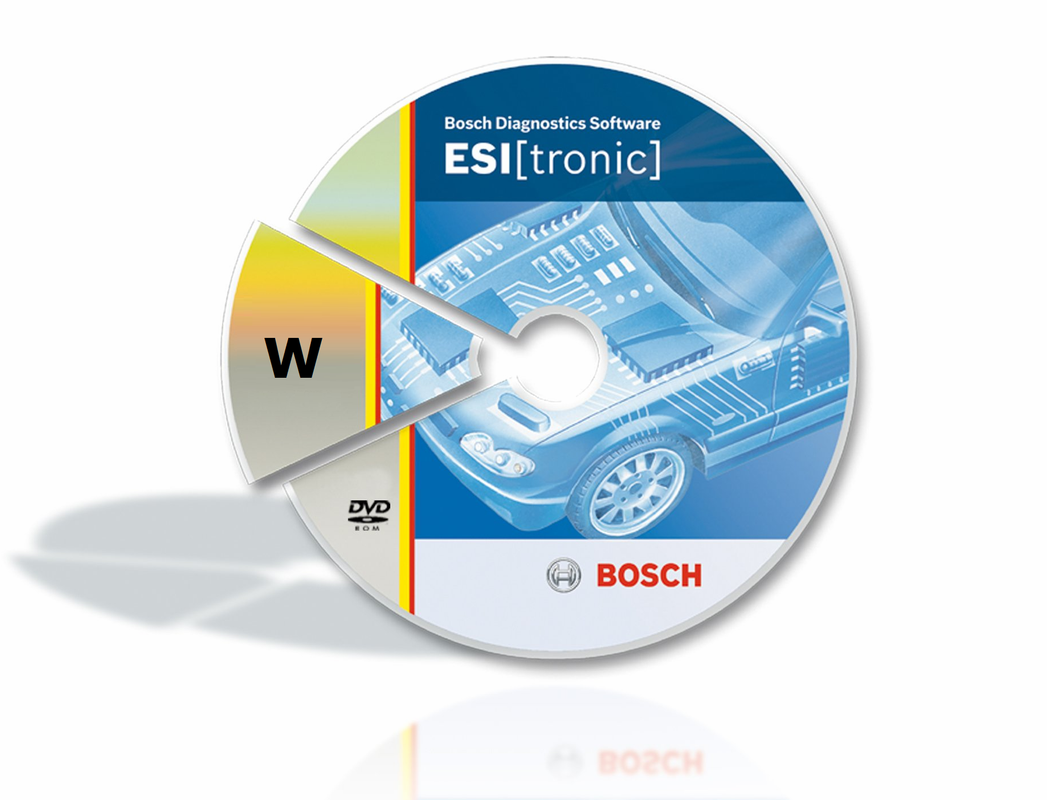 Test specifications for diesel specialists

ESI[tronic]-W from Bosch provides the test specifications for some 8,000 in-line pump combinations and approximately 1,400 distributor-type pumps. This comprehensive service and work-routine resource expands the functionality of ESI[tronic]-D from Bosch (Information Base for Diesel Units).

ESI[tronic]-W offers display and analysis functions for the measured values obtained in a test, all at the touch of a button. Actual values are compared with specified values and the out-of-tolerance values show up red on the screen. Averages can be derived from actual values when necessary, and the corresponding scatter calculated. Direct data comparisons make the readings easy to understand, and deviations and out-of-range excursions are documented in a log. Demonstrate your expertise and the competence of your workshop in diesel maintenance and repair to your customers.

ESI[tronic]-W: Clear advantages for quality repair and maintenance of diesel units

Workshop benefits: the most comprehensive data library on test specifications for diesel units from Bosch, the leading OEM for diesel engines

Streamlining: the individual test steps are displayed in the correct sequence

Complete test procedures: everything from determining measured values to printing the test logs

Practical: functions such as automatic averaging and computation of scatter, generation of the measured-value log and marking values that are out of tolerance

The data is continoually updated
Archive includes the following files:
Bosch ESI [tronic] Archive's C, K,W




ESI_Archive_C_K_W_2010.ISO
---