11-14-2017, 09:28 PM
Yale
PC Service Tool
v4.90
[08.2017]
+ KEYGEN
Service Programming and Diagnosis tool
1 - 8 Ton PC Service Tool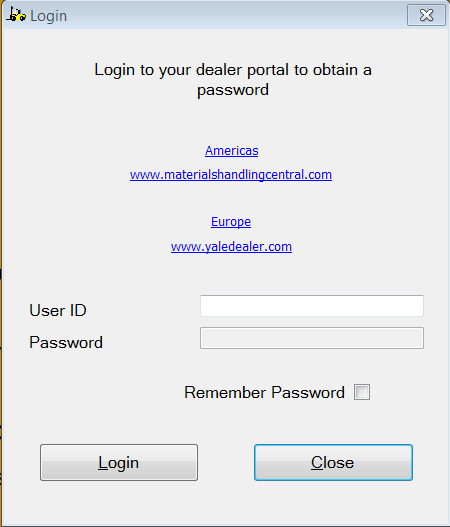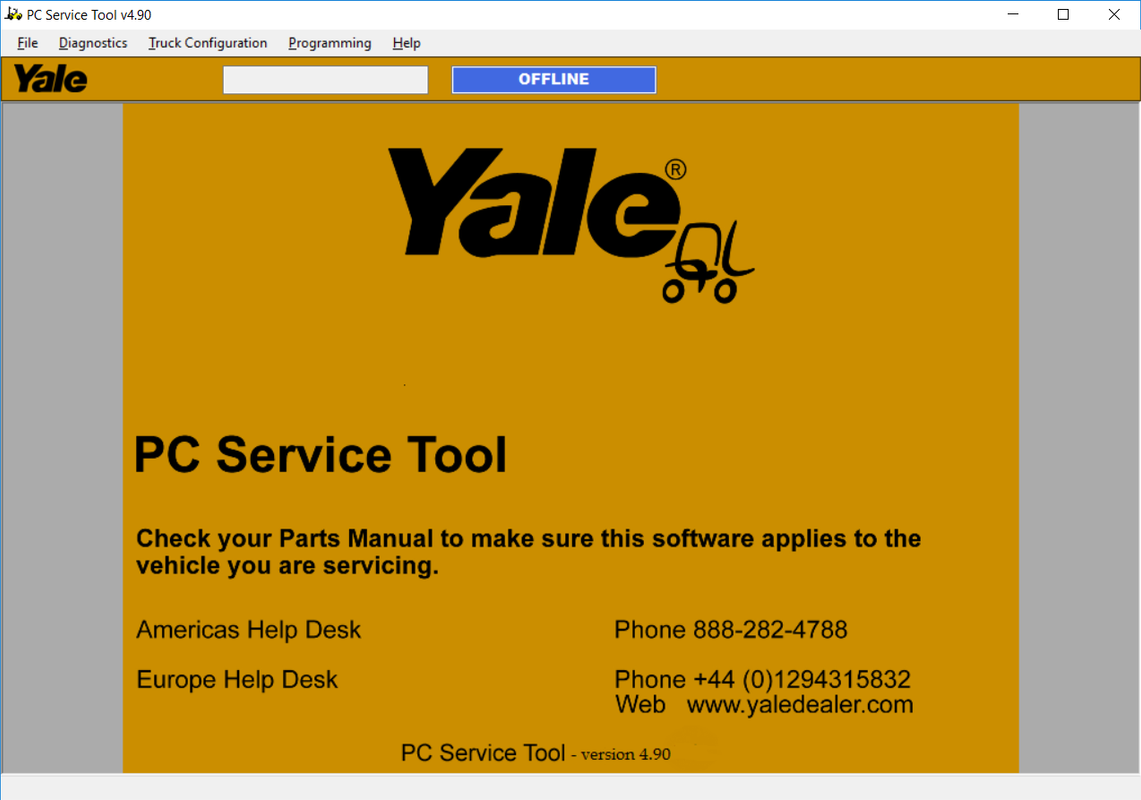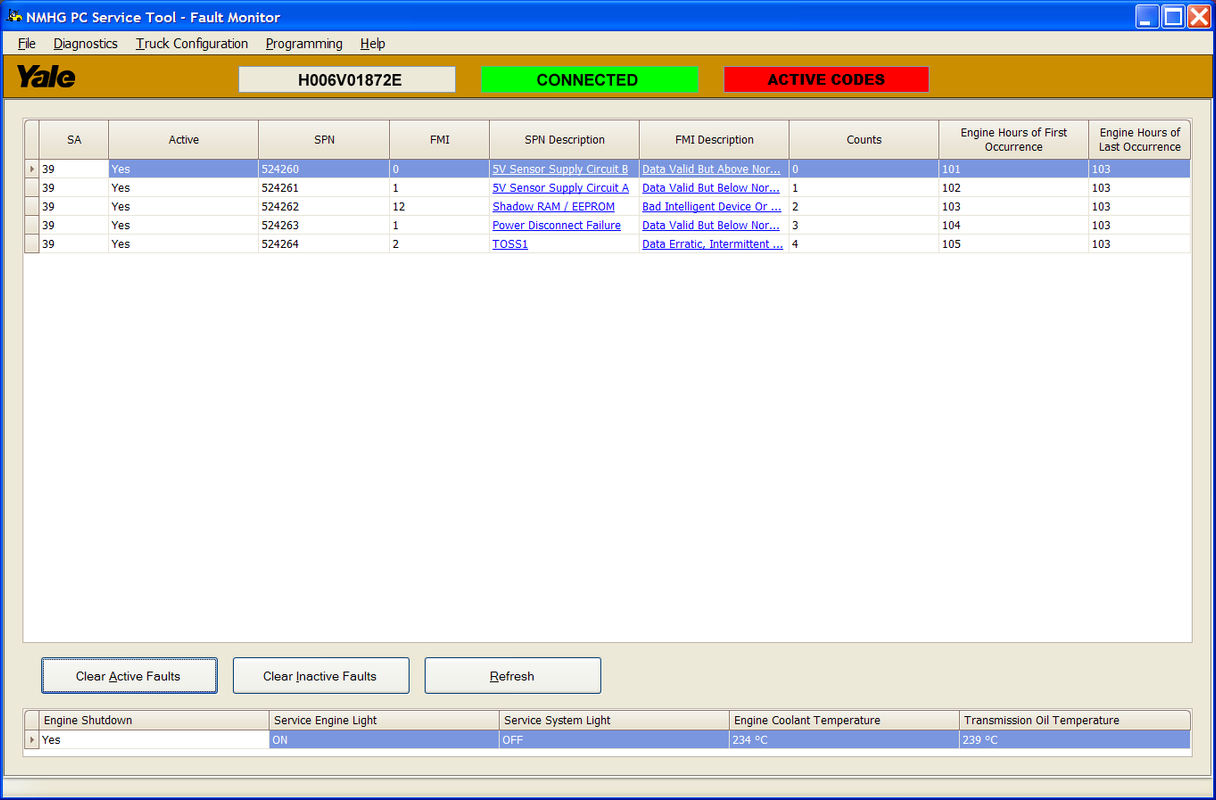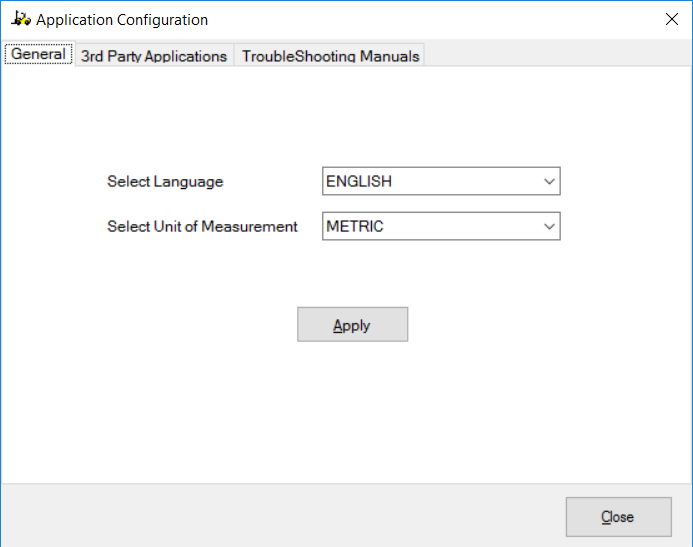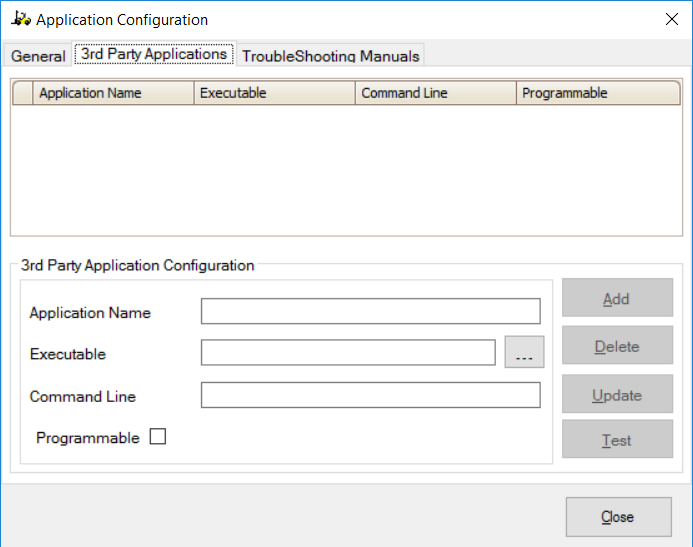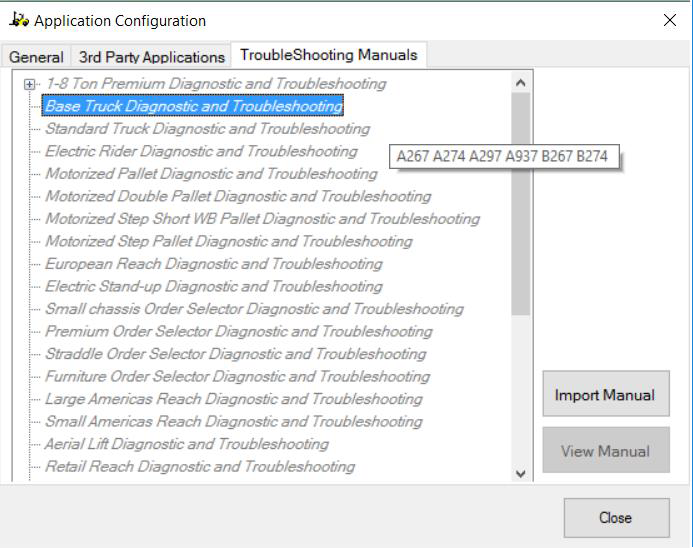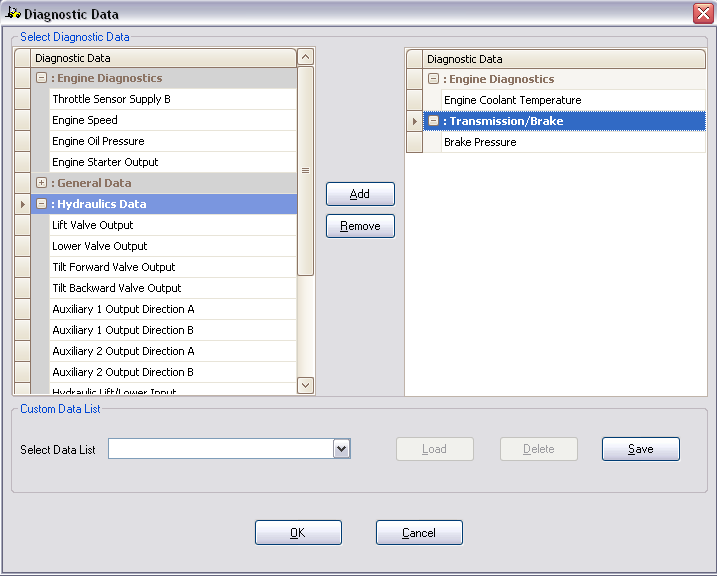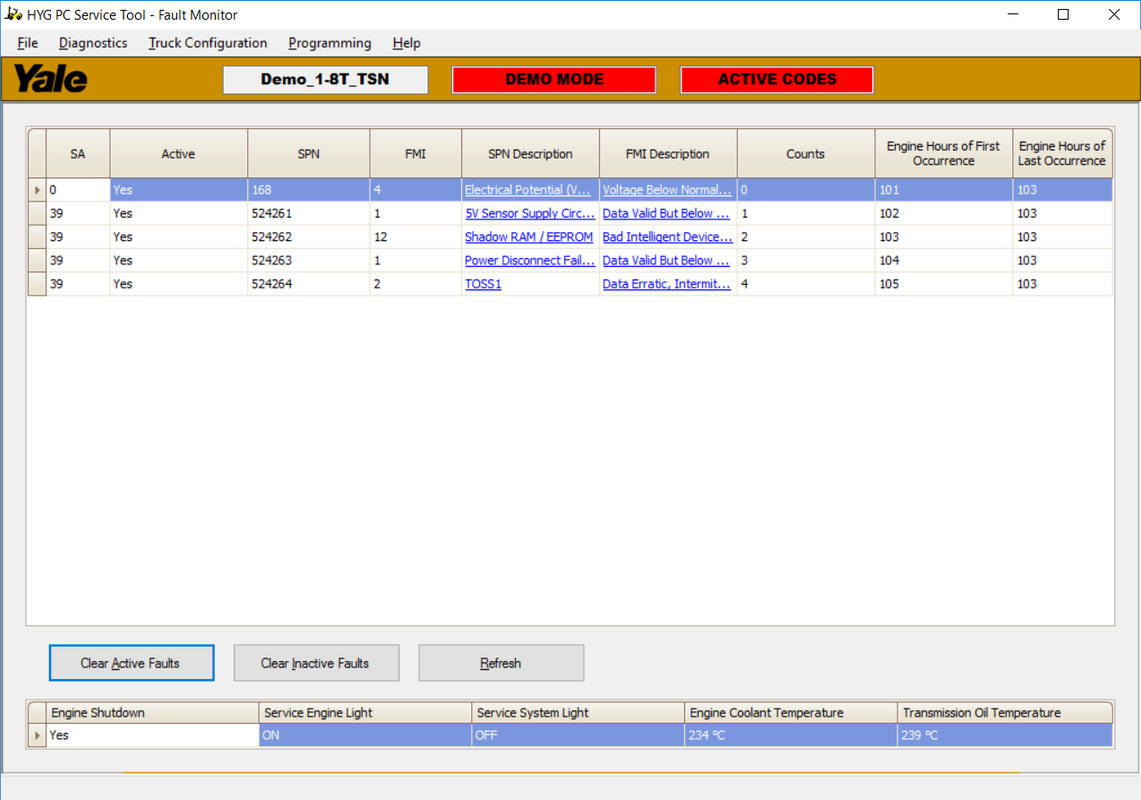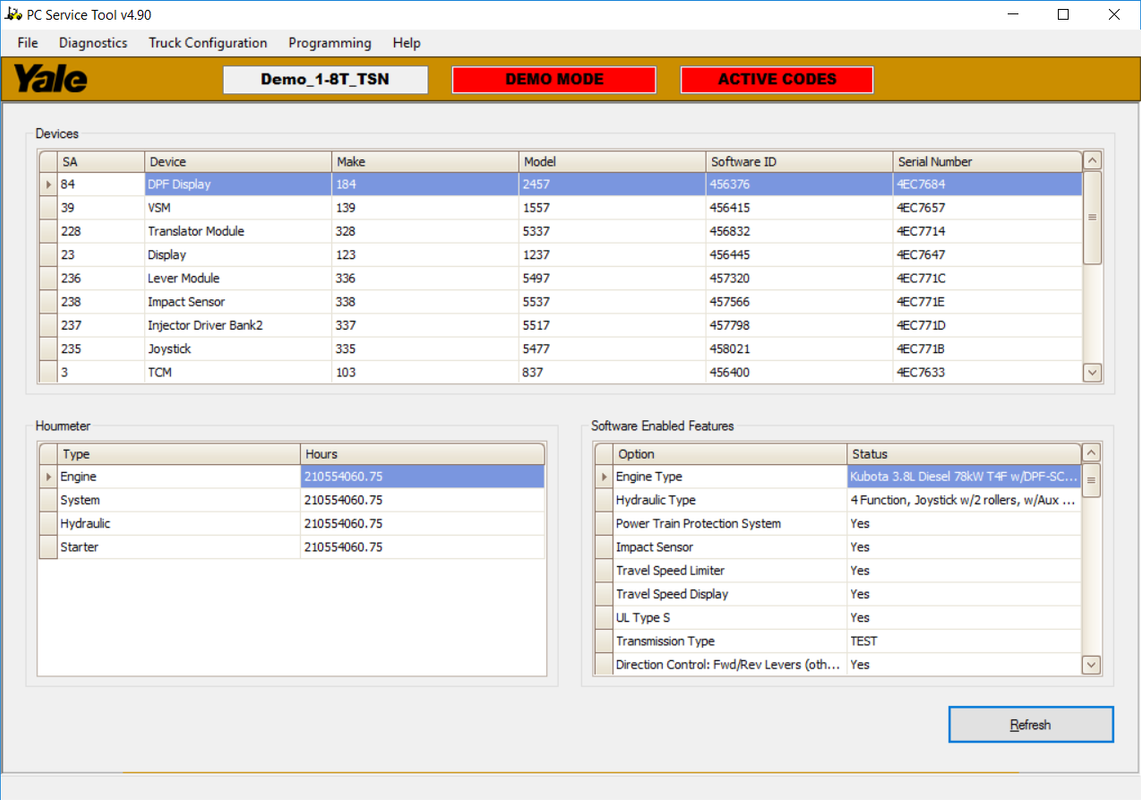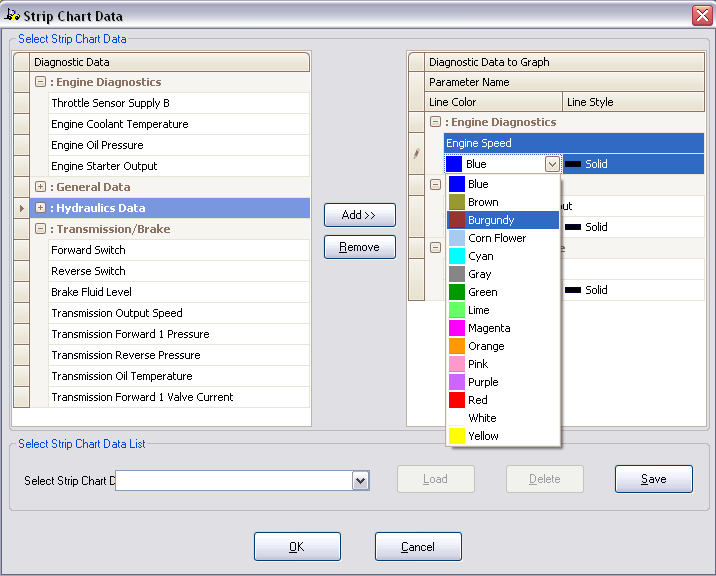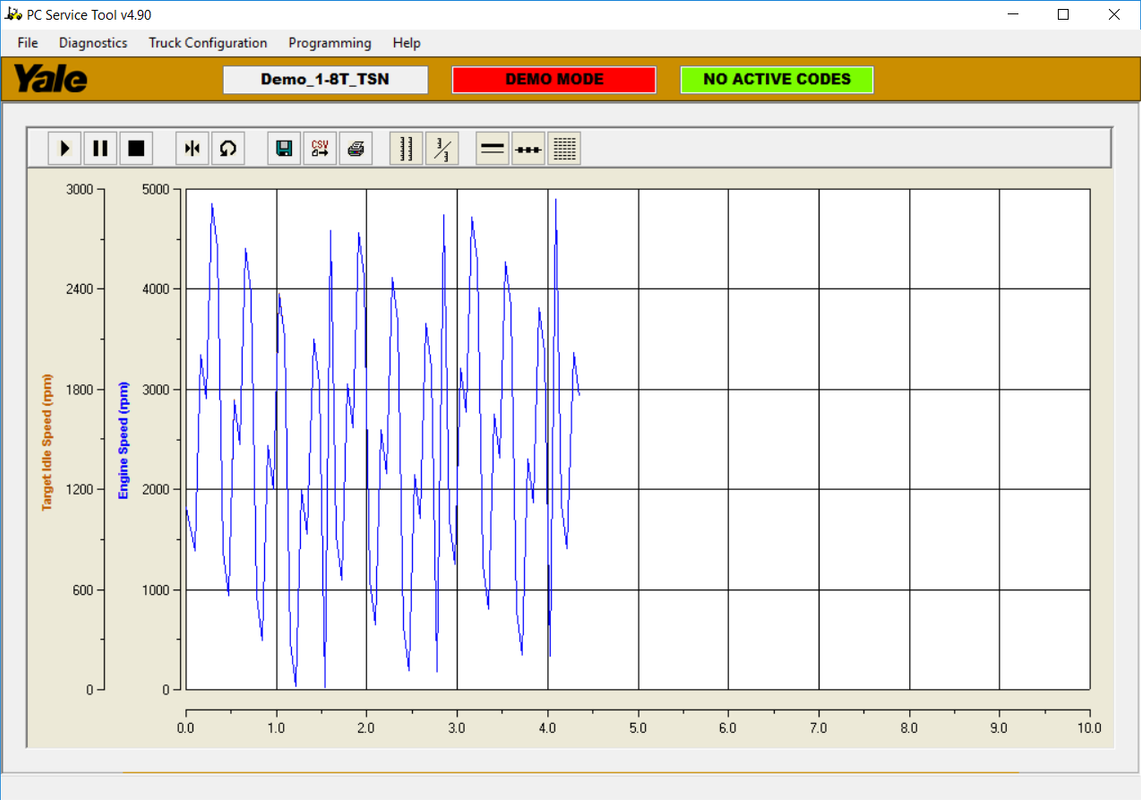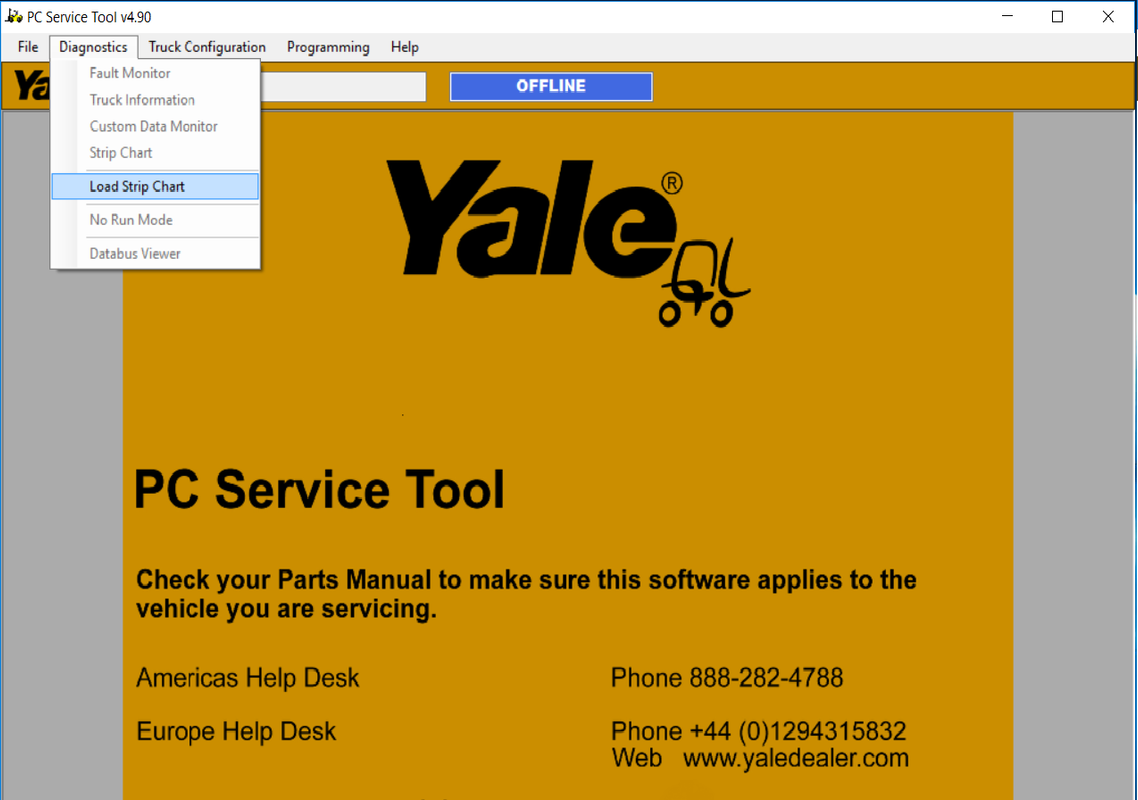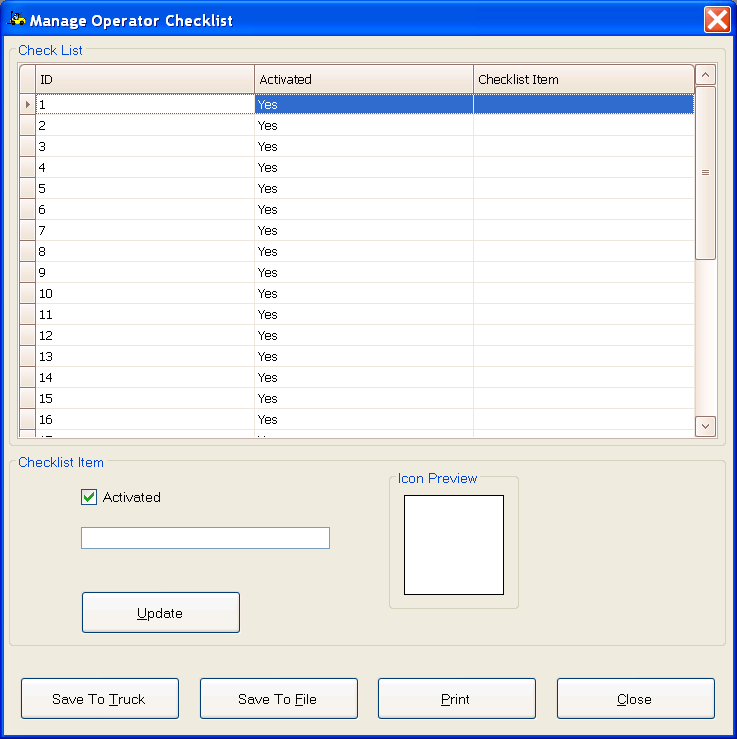 Region: All regions
Type: Diagnostic tool Software
Versaion: v4.90
Languages: EN, FR, DE, IT, ES
OS: WinXP, Vista, Windows7 ,WIN8
Year: 2017
Quantity of DVD: 1 DVD
Service Programming and Diagnosis tool for YALE forklifts
Yale
 PC Service Tool is a Windows based service application that is used to communicate with the truck's internal control systems. It can be used to monitor the status and condition of the various subsystems running within the truck. With this capability, PC Service Tool can be used to monitor component operation, or determine if abnormal events have occurred in the truck, and assist with their diagnosis and correction.
FEATURE LIST for Version 4.90:
1 ) Fault Monitor.
2 ) Truck Information Screen.
3 ) Diagnostic Data Monitor.
4 ) Custom Data Monitor.
5 ) Impact Events.
6 ) Databus Viewer.
7 ) Strip Chart.
8 ) Record & Playback.
9 ) Diagnostic Reports.
10) Register & launch 3rd party applications.
11) Access support web site.
12) Truck Setup.
13) Truck Password Management.
14) Operator Checklist.
15) Truck Programming.
16) Language Management.
17) On-line Help.
18) Troubleshooting manual.
19) Calibration Data Retrieval.
KEYGEN :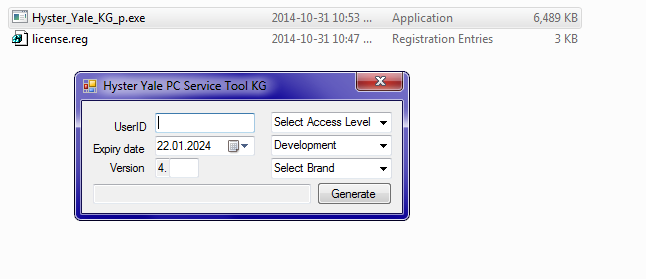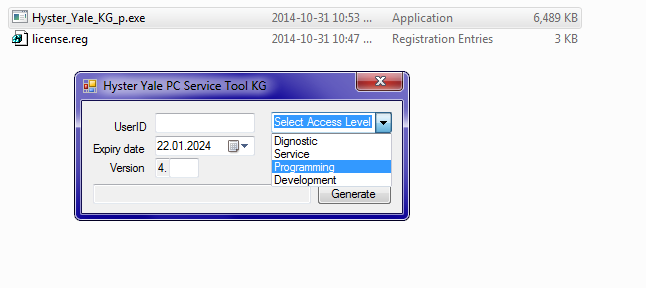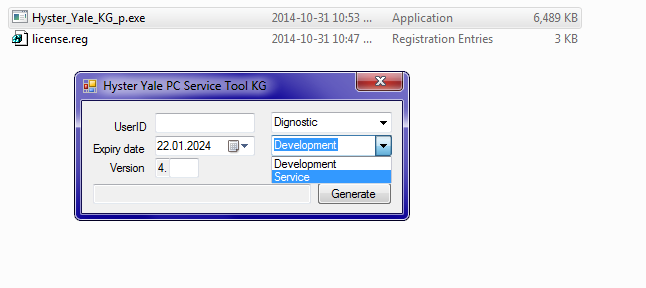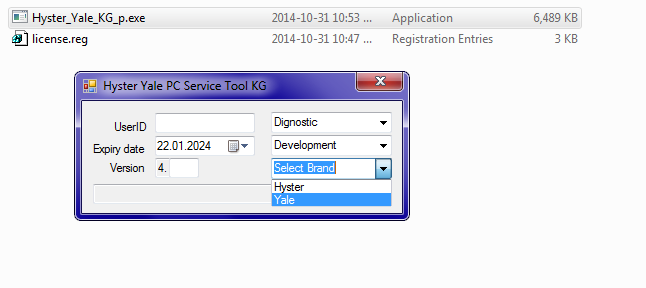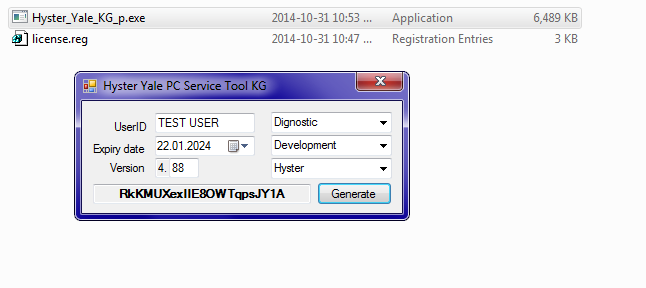 Contact US

 for more details about how to buy this manual.