12-13-2017, 04:56 PM
Microcat Hyundai
[10.2017]
PNC

and

VIN

search working
Spare Parts Catalog for Hyundai vehicles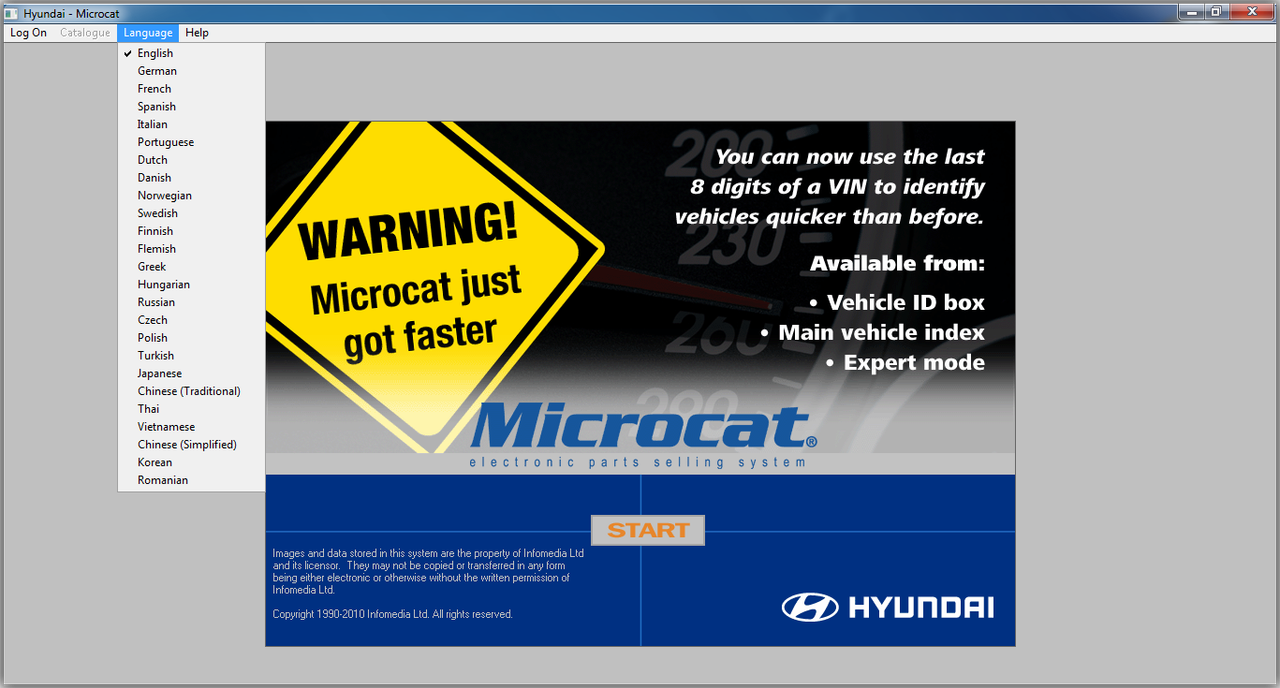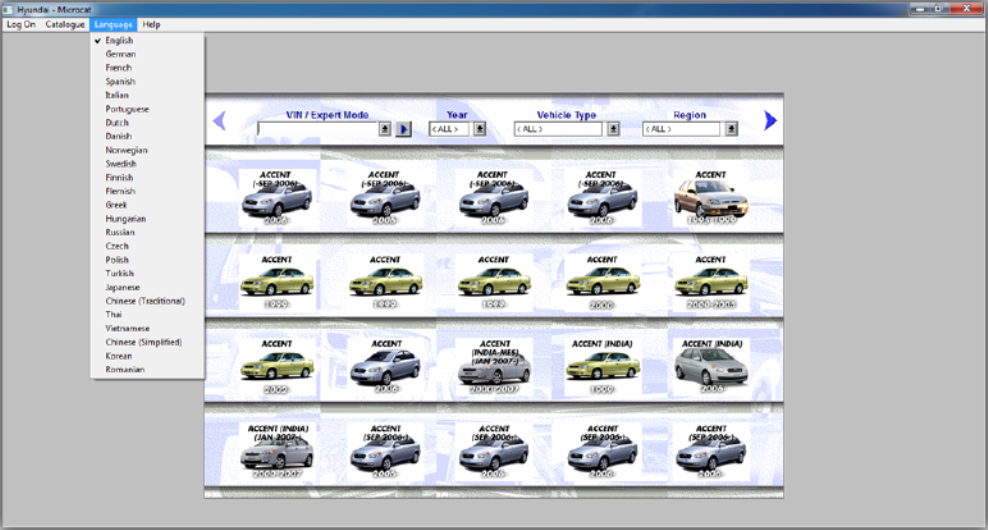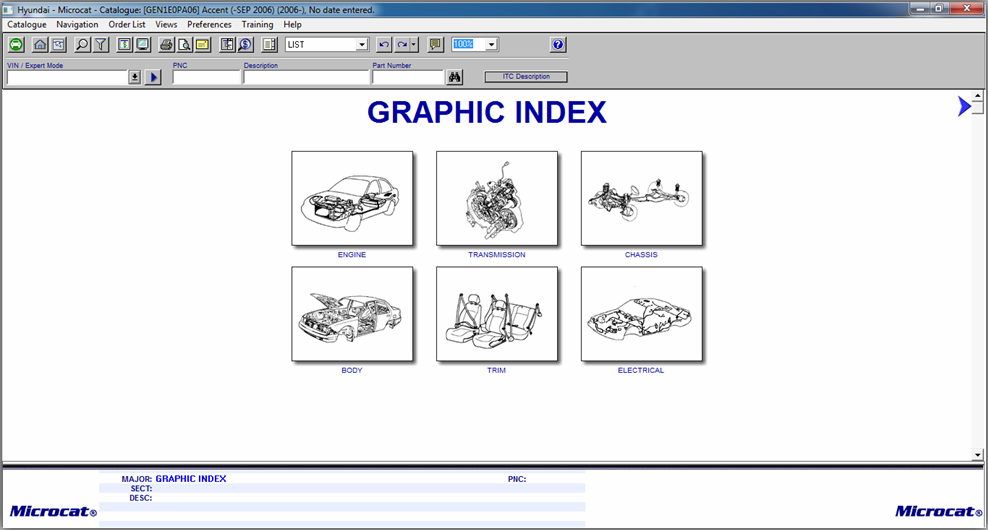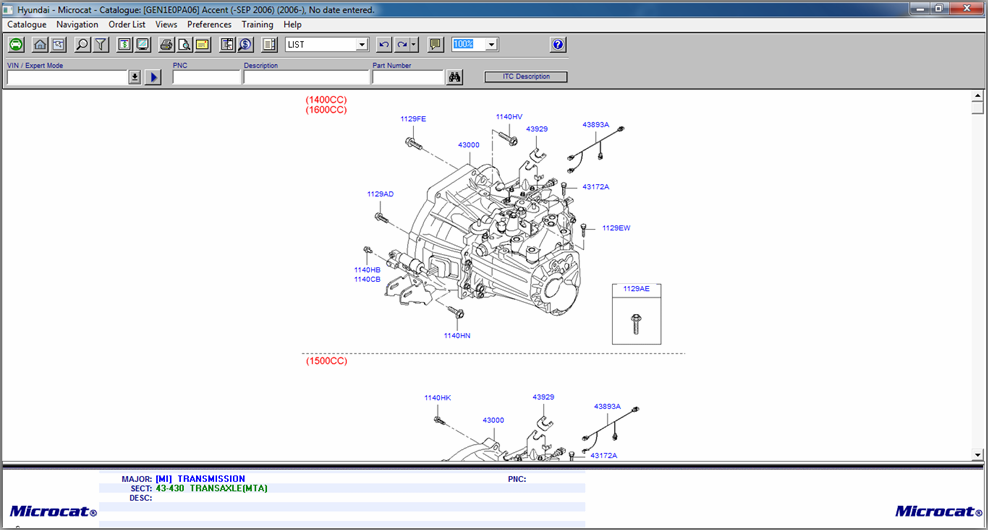 Region: Europe 
Languages: English, Deutsch, Magyar, Italiano, Francais, Espanol, Nederlands, Dansk, Norsk, Svenska, Portugues, Polski, Suomi, Turkce, Russian, etc. 
Type: Spare Parts Catalog
Quantity of CD: 3 DVD's 
Year: 2017
Date update:

 10/2017
Electronic parts catalog Hyundai. Of all models produced and / or produced Hyundai Motor Company, are divided into groups (cars, SUV / minivans / vans, commercial) and by region. The catalog can identify the vehicle by VIN (filtering part number), the search for the name of spare parts (partial or complete), original number, and also shows the applicability of parts.
There is a list of options with a transcript that facilitates selection of the right numbers in the absence of VIN-filter.
Language is possible separately for the program interface, and separately for items of spare parts.
Original Spare Parts Catalog Hyunidai Microcat contains the information on all models since 1982-1985 on 2014, including minibuses, commercial, cargo models and buses. Hyunidai Microcat delivered on 2 DVDs, installation on 2 DVD is possible only the data or only appendices (Hyunidai lorries, Hyunidai buses and Hyunidai old models will be inaccessible), or completely the program, full installation on a hard disk occupies about 13 Gb.
The interface of the program Hyunidai Microcat is enough idle time also is similar to anothers the program executed in environment Microcat. The list of models accessible in the program is submitted below.
Hyunidai Microcat Application Features:
• Simple automatic point and click installation/update procedure
• Full Dealer Management System Integration
• On screen color to aid interpretation
• Personal user preferences
• Point and click user preferences
• Keyboard functionality incorporating short cuts
• VIN driven parts interpretation
• Wide range of illustration handling
• Multilingual facilities
• Wide ranging, flexible dealer management system connections
• High quality print facility
• Illustration hot spots
• Multiple search functions
• User notes - for users to make notes on various items
• SuperWindow™ - super search
• Full data security
• All catalogue data and images for all range of Hyundai models
• Supersession Information
• Reduce choices filtering
• Quick Price Locator
• User definable profiles for collisions, PNC or part numbers
• High quality image standards