03-13-2018, 05:37 PM
KUBOTA
Workshop
&
Service Manuals
Service and workshop manuals for KUBOTA Equipments.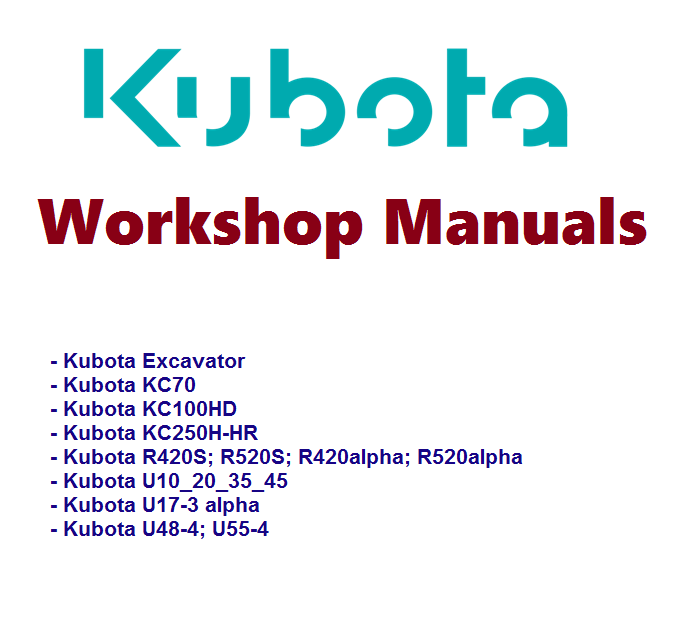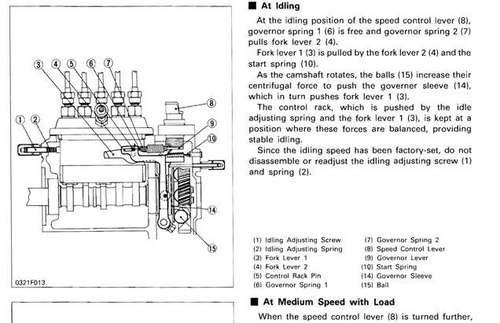 Region: All regions
Languages: English
Type: Service and workshop manuals
OS: WinXP, Vista, Windows7, Win8, WIN10
Developer: KUBOTA
Quantity of CD: 1 DVD
Complete OEM Workshop Service Manual. The Service workshop repair manual offers detailed servicing instructions and will give you complete step by step information on repair, servicing, preventative maintenance & troubleshooting procedures for your Kubota equipment. This comprehensive service manual features photos and illustrations along with step-by-step instructions that will guide you through the entire repair process.
List of KUBOTA manuals:
Kubota Excavator U15_U15-3 Workshop Manual
- Kubota KC70
- Kubota KC100HD Workshop Manual
- Kubota KC250H-HR Workshop Manual
- Kubota R420S; R520S; R420alpha; R520alpha Workshop Manual
- Kubota U10_20_35_45 Workshop Manual
- Kubota U17-3 alpha Workshop Manual
- Kubota U48-4; U55-4
Includes the following aspects:
- Engine
- Transaxle
- Front Axle
- Brakes
- Steering
- Hydraulic
- Electrical
- Mower
---