07-26-2018, 04:19 PM
Daihatsu
Workshop & Repair
Manuals
[2007]
Workshop & Repair Manuals for Daihatsu cars.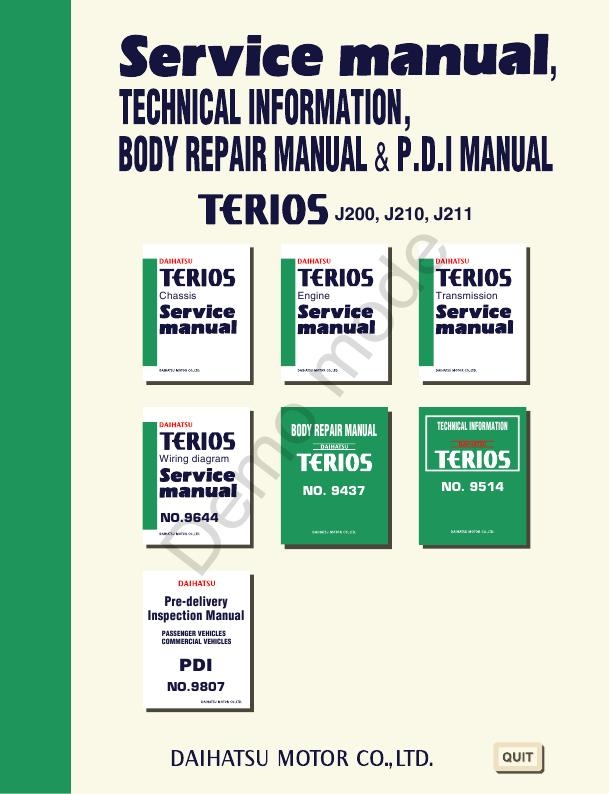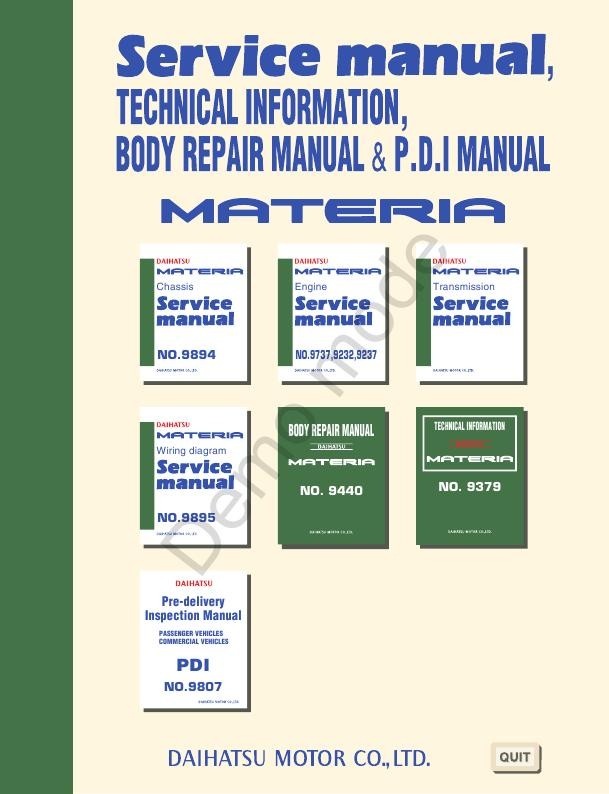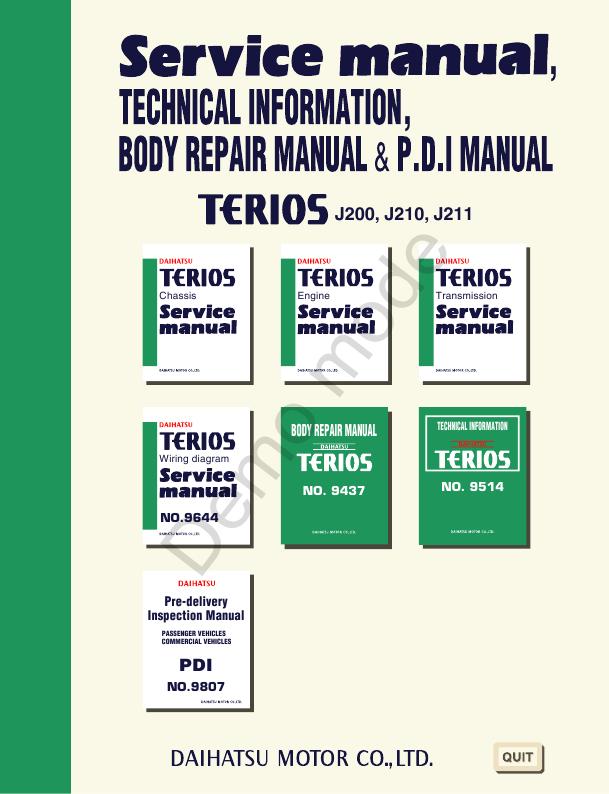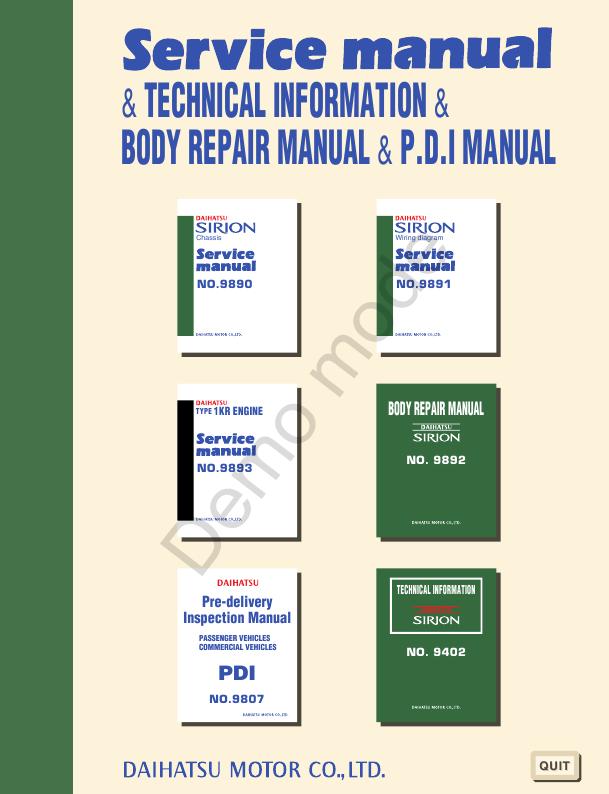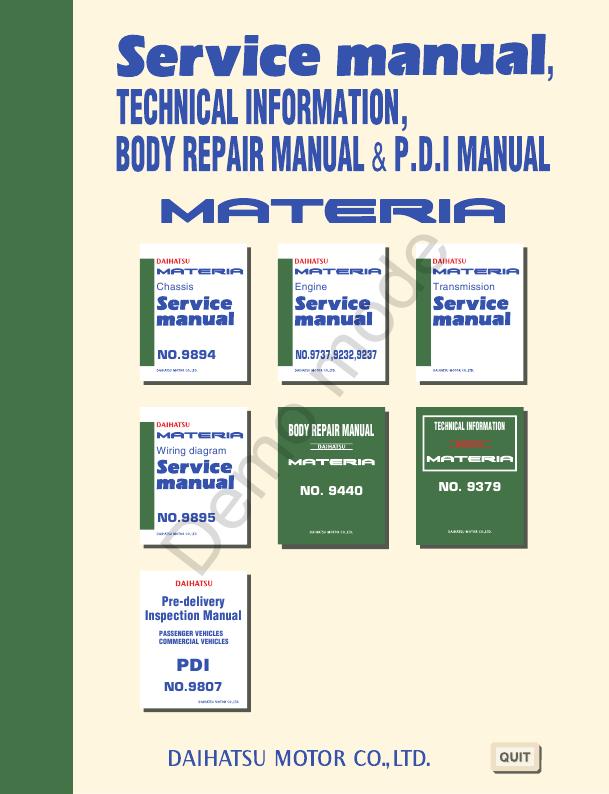 Region: All regions
Type :  Workshop Manuals
Languages: English
OS: Windows ALL
Quantity of DVD: 9 DVD  
Year: 2007
Original manuals by DAIHATSU. have the following model-

SIRION, MATERIA, TERIOS (NEW AND OLD)
Models coverd:
CHARADE
DAIHATSU MANUALS DEUTH
DAIHATSU MATERIA
F300
FEROZA
SIRION NEW
TERIOS NEW
TERIOS OLD
YRV

Contact US

 for more details about how to buy this manual.