08-05-2018, 08:56 PM
Suzuki
Jimny
service manual
[1998-2009]
Maintenance and repair for Suzuki Jimny [1998 - 2009] Y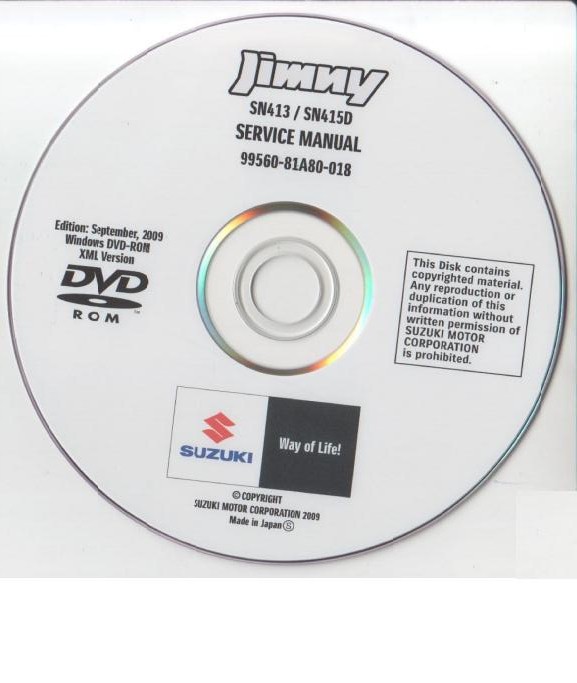 Region: ALL Region
Type: Service and workshop manuals
Language: English
Manufacturer : Suzuki Motor Corporation
Format: PDF books
Year : [1998-2009]
Maintenance and repair program. There is a manual in PDF, there is a link to work on the Internet. model SN13 / SN15D. information on the arrangement of units and assemblies, their repair and maintenance; service, adjusting, reference data.
for work on-line IE is necessary. in the maze does not work. mount in alcohol or UltraISO, run and work either online or by opening pdf files in the folder. It weighs a lot since I left pdf-files in all languages. there is a search for VIN-code . to open IE open Top / TopFrame

Contact US

 for more details about how to buy this manual.