01-26-2020, 09:01 PM
BMW / MINI / ROLLS-ROYCE
ETK
[01.2020]
Prices Euros (€) [01.2020]
Spare parts and accessories catalog for BMW and ROLLS ROYCE cars and motorcycles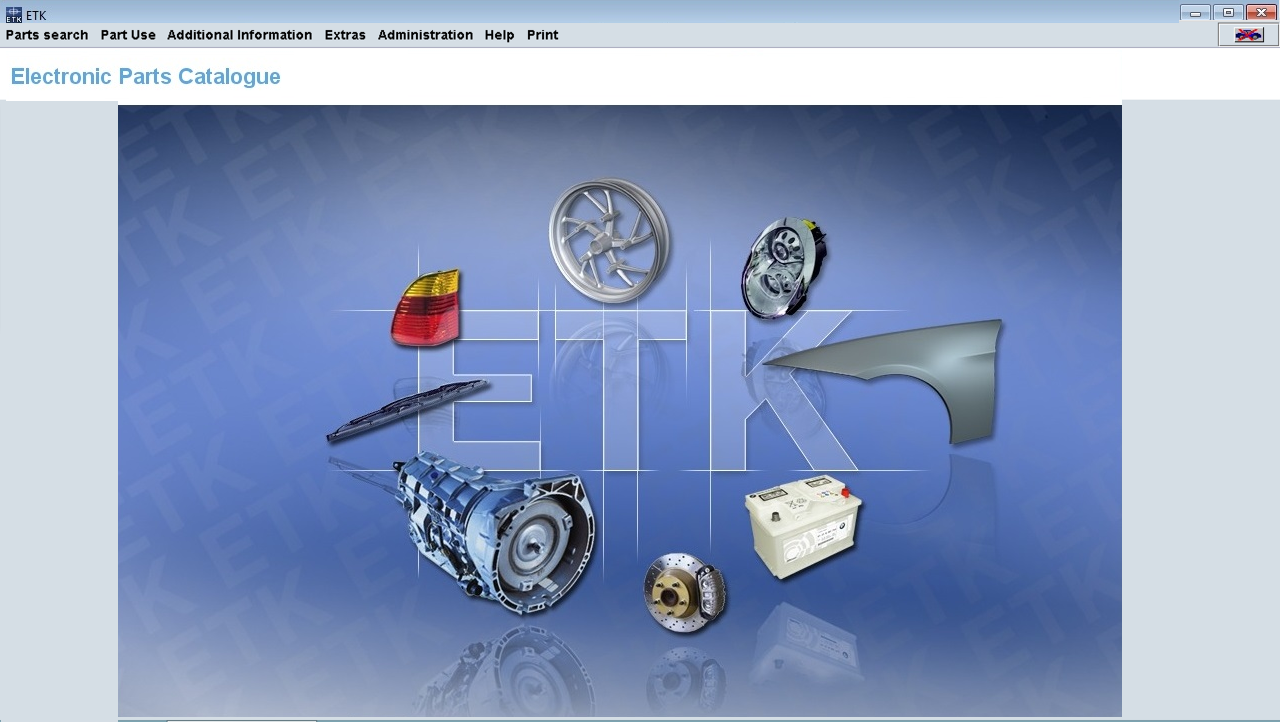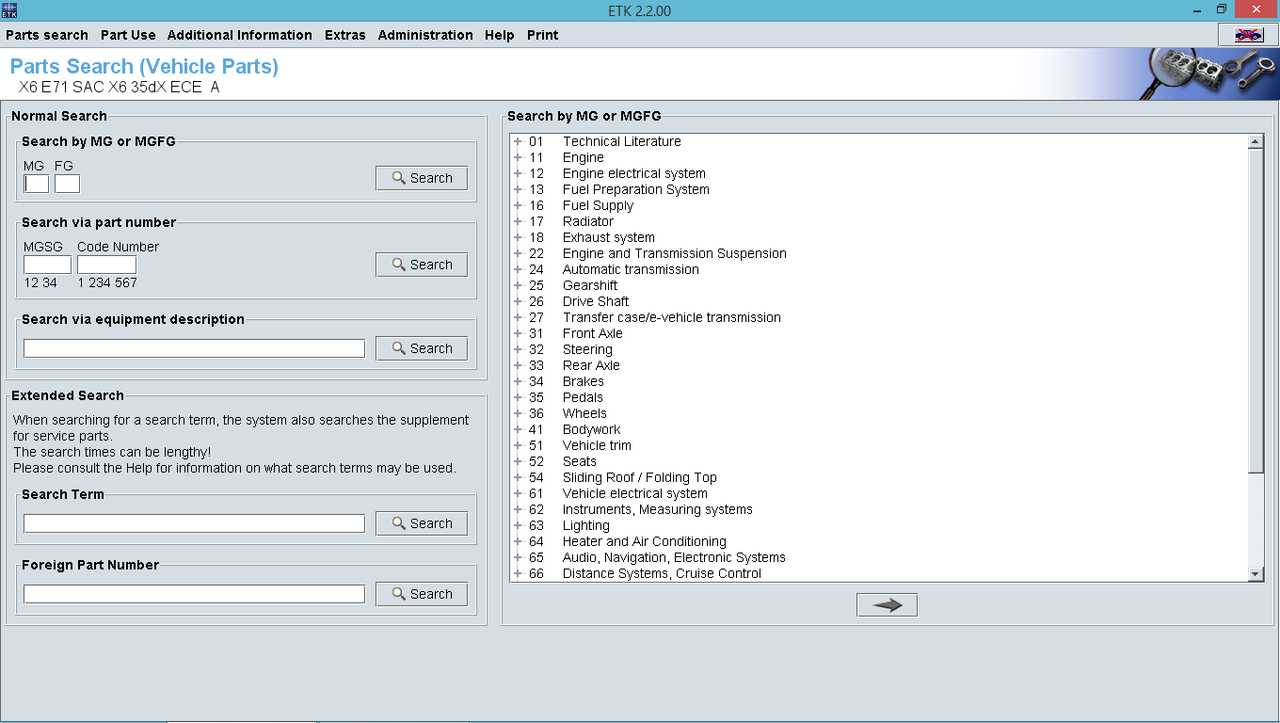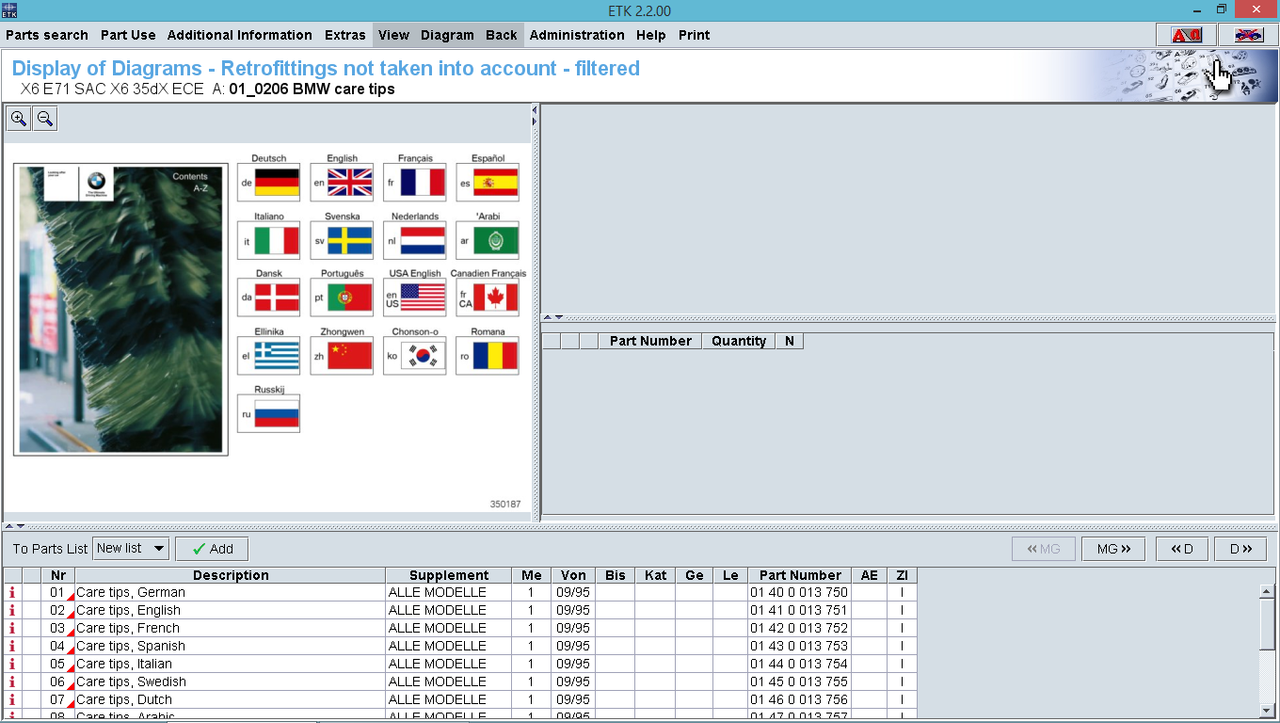 How to install:
Version : 01-2020
Market : ALL
CD/DVD :1 DVD
Language : EN, DE, RU, ...
Type : PARTS CATALOG
OS : Windows XP, Windows 7, Windows 8, Windows10
Date :01-2020
Electronic parts catalog for all

BMW

cars and motorcycles including

ROLLS-ROYCE

(RR1, RR2, RR3). It also contains genuine accessories catalog for BMW, MINI and ROLLS-ROYCE.
The electronic parts catalog (abbrev.: ETK) makes available to you the complete service parts spectrum of the BMW Group and will make it easier for you to locate the service parts you require (vehicle parts and accessories/lifestyle parts. A number of different search methods, such as a search for the product description, are available. The system also provides detailed information on individual service parts and lets you place the parts that are found in the parts lists.
To identify your vehicle you must use only last 7 digits of the VIN number. To identify your vehicle you must use only last 7 digits of the VIN number.
BMW Models:
Series 1
E81
E87
E87 LCI
E82
E88
Series 3
E36
E46
E90
E90 LCI
E91
E91 LCI
E92
E93
Series 5
E34
E39
E60
E60 LCI
E61
E61 LCI
Series 6
E63
E63 LCI
E64
E64 LCI
Series 7
E32
E38
E65
E66
F01
F02
Series 8
E31
Series X3
E83
E83 LCI
Series X5
E53
E70
Series X6
E71
E72 Hybrid
Series Z3
E36
Series Z4
E85
E86
E89
Series Z8
E52
MINI Models:
MINI R50
MINI R53
MINI R52
MINI R55
MINI R56
MINI R57
ROLLS-ROYCE Models:
RR1
Phantom
Phantom EWB
RR2
Drophead
RR3
Coupe
BMW Motorcycles:
R-Modelle K2x
K-Modelle K4x
F-Modelle K7x
F-Modelle
G-Modelle
R-Modelle 4V
R-Modelle 2V
K-Modelle 4Zyl. 4V
K-Modelle 4Zyl. 2V
K-Modelle 3Zyl.
C1, C1 200
Sondermotoren

Contact US

 for more details about how to buy this manual.