06-15-2020, 08:00 PM
Komatsu
the
Gold Book
[PDF]
Parts and accessories for Komatsu equipment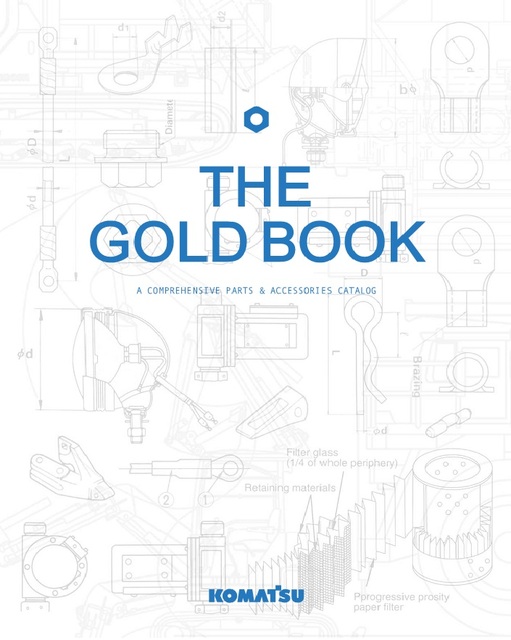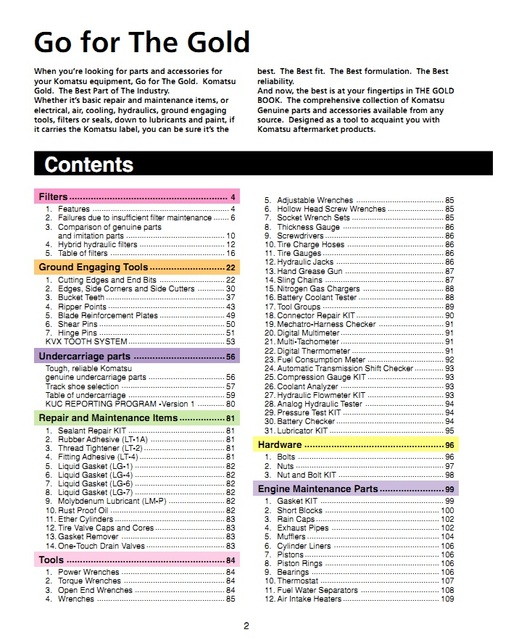 Region: All Region
Type: Parts and accessories
Developer: Komatsu Inc.
Language: English
Format : PDF Book
OS: WinALL
Quantity of CD: 1 CD
License: Freeware
When you're looking for parts and accessories for your Komatsu equipment, Go for The Gold.  
Komatsu Gold.  The Best Part of The Industry.
Whether it's basic repair and maintenance items, or electrical, air, cooling, hydraulics, ground engaging tools, filters or seals, down to lubricants and paint, if it carries the Komatsu label, you can be sure it's the best.  The Best fit.  The Best formulation.  The Best reliability. And now, the best is at your fingertips in THE GOLD BOOK.  
The comprehensive collection of Komatsu Genuine parts and accessories available from any source.  Designed as a tool to acquaint you with Komatsu aftermarket products
---

Contact US

 for more details about how to buy this manual.