ROPA
AG
Spare Part
Books
[PDF]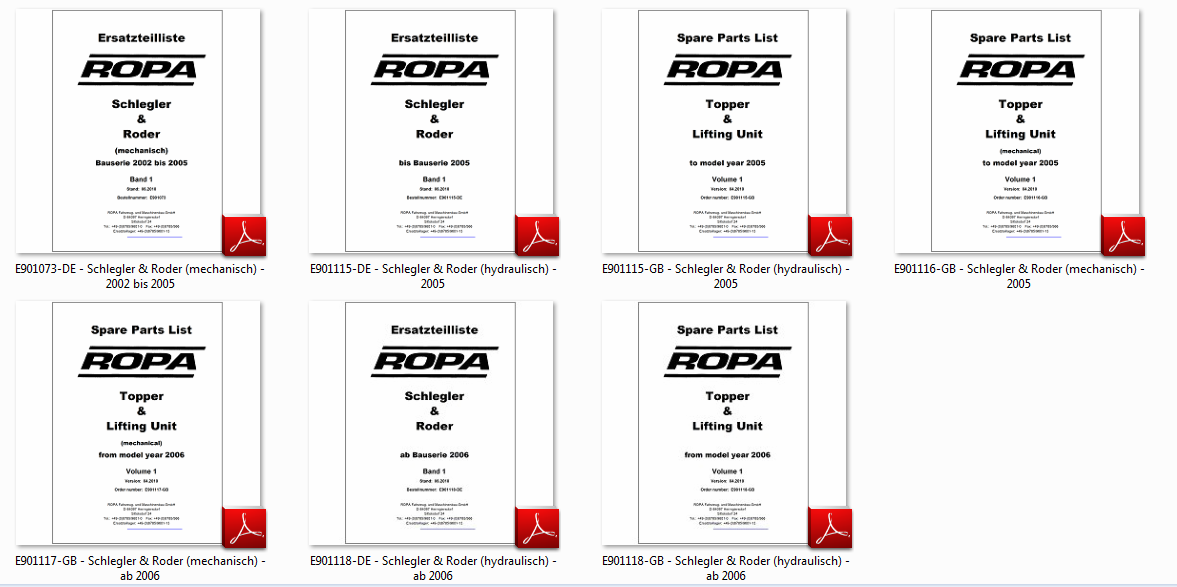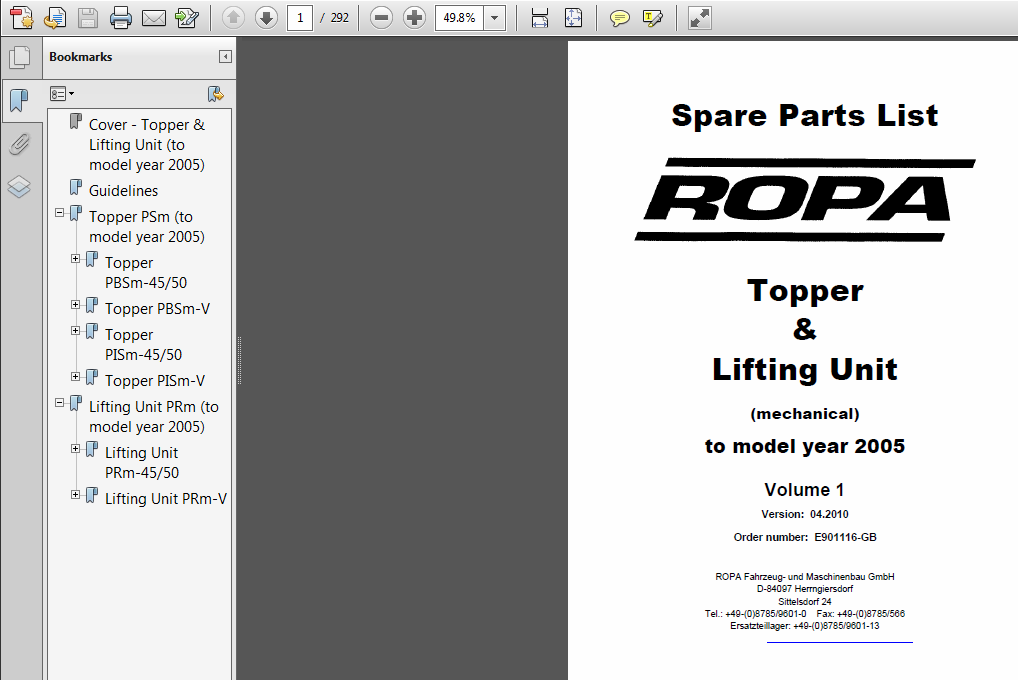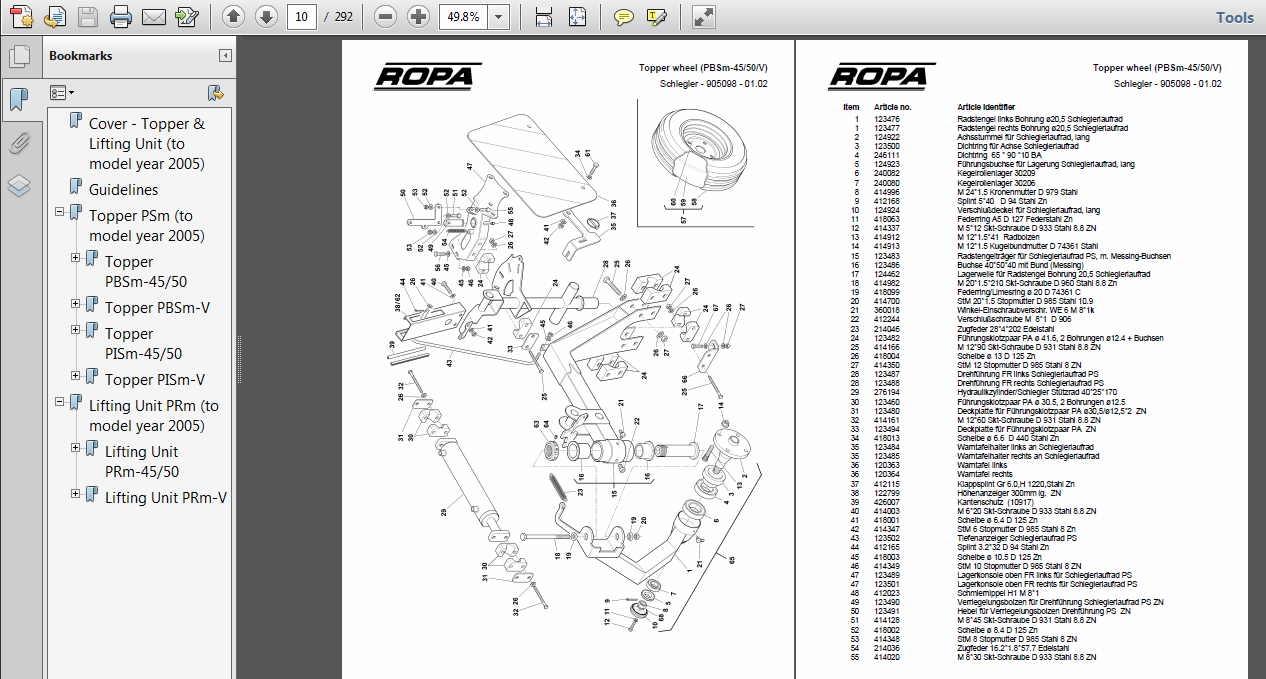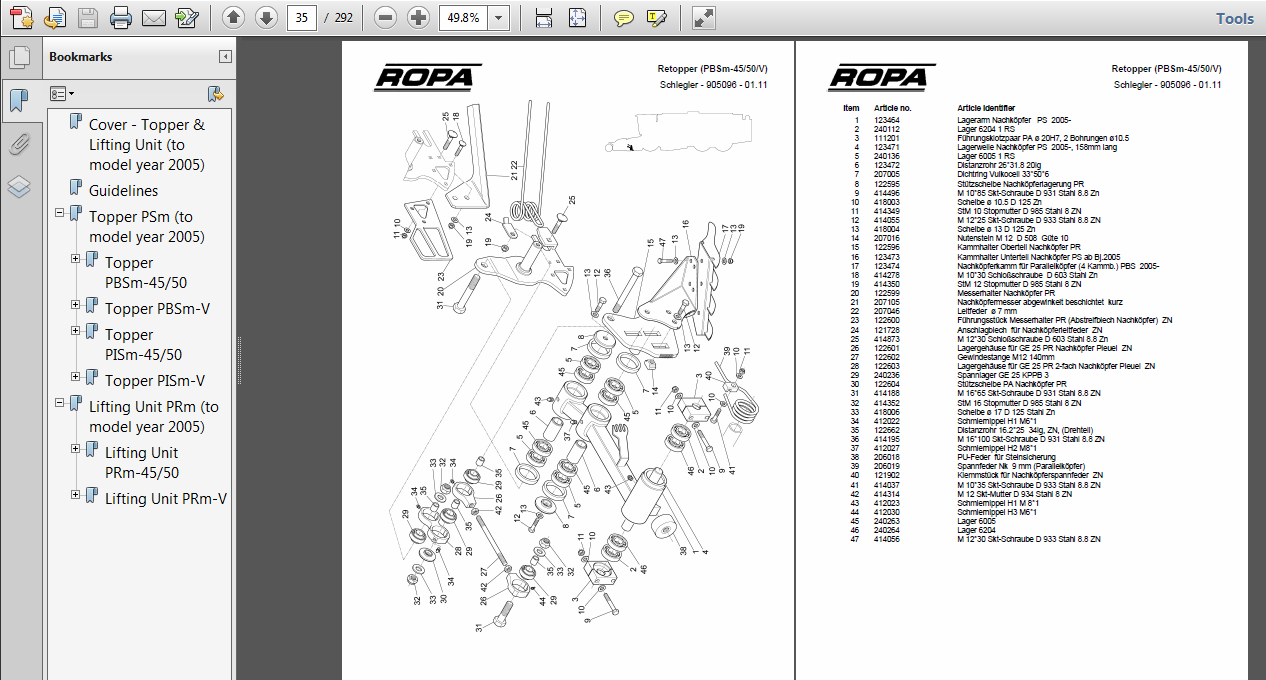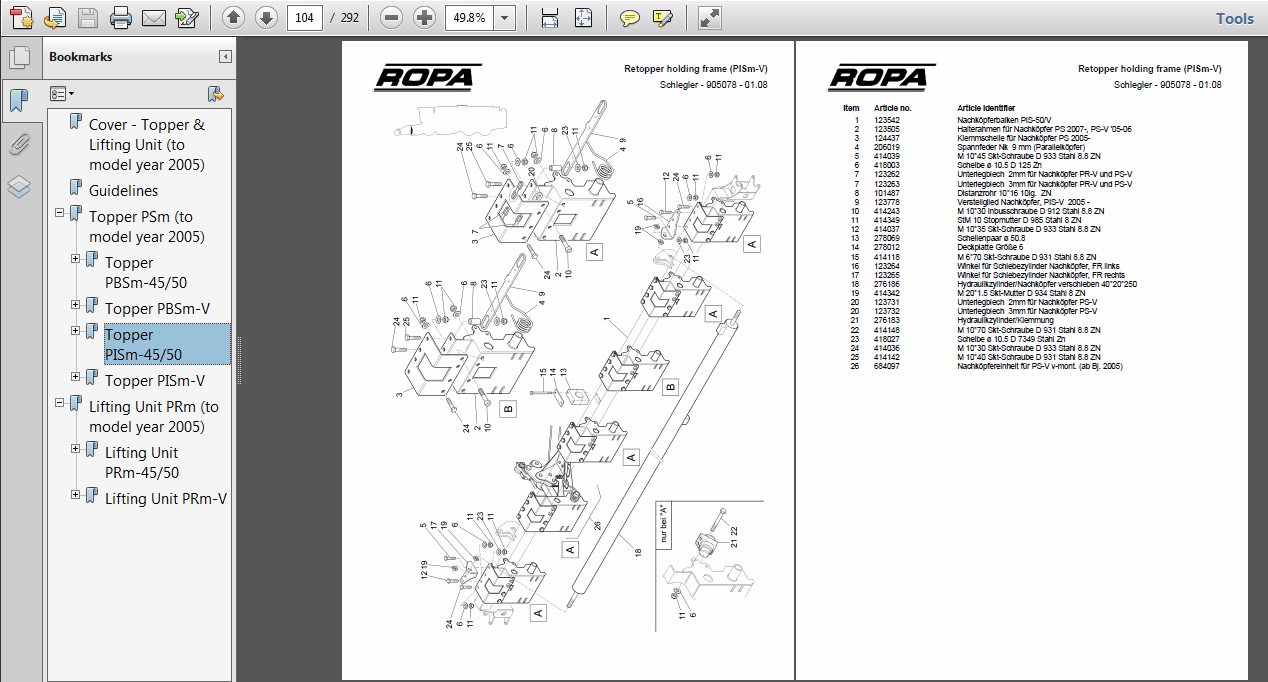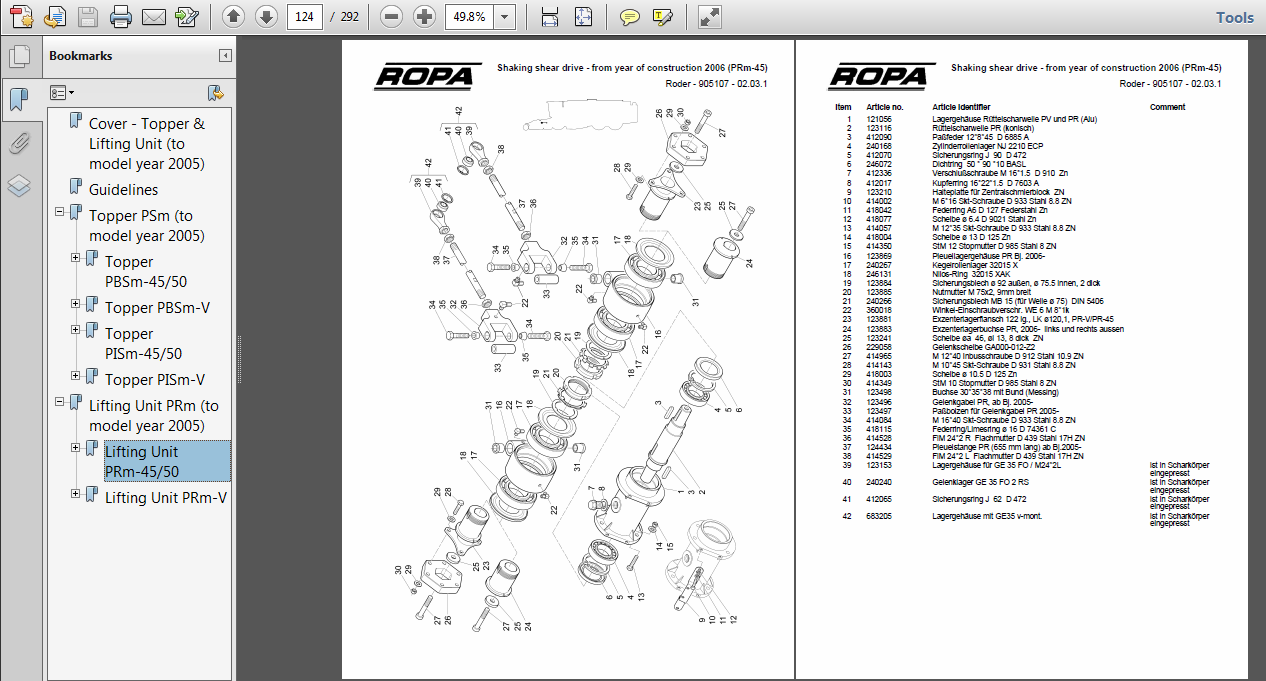 Ropa - a leading manufacturer of highly productive and reliable equipment for sugar beet, which is less risk of clogging and the expansion frame.
With the development of technology is constantly aim meet economic requirements of forward-looking sugar beet producers.
Presented at the site spare parts catalog Ropa provides full technical information on spare parts and accessories for beet harvesting machines MAUS, Schlegler & Roder, Tiger.
Original parts catalog Ropa contains detailed parts manuals, spare parts books, presented for service beet machines.
Parts book Ropa includes simple search function that allows users to quickly search parts by name, the serial number, the model and other parameters. With directory Ropa user can carry out installation or removal of any parts beet equipment, and troubleshoot equipment.