Neoplan Euro2 Buses Spare Parts Catalog
Spare Parts Catalog for Neoplan Euro2 Buses.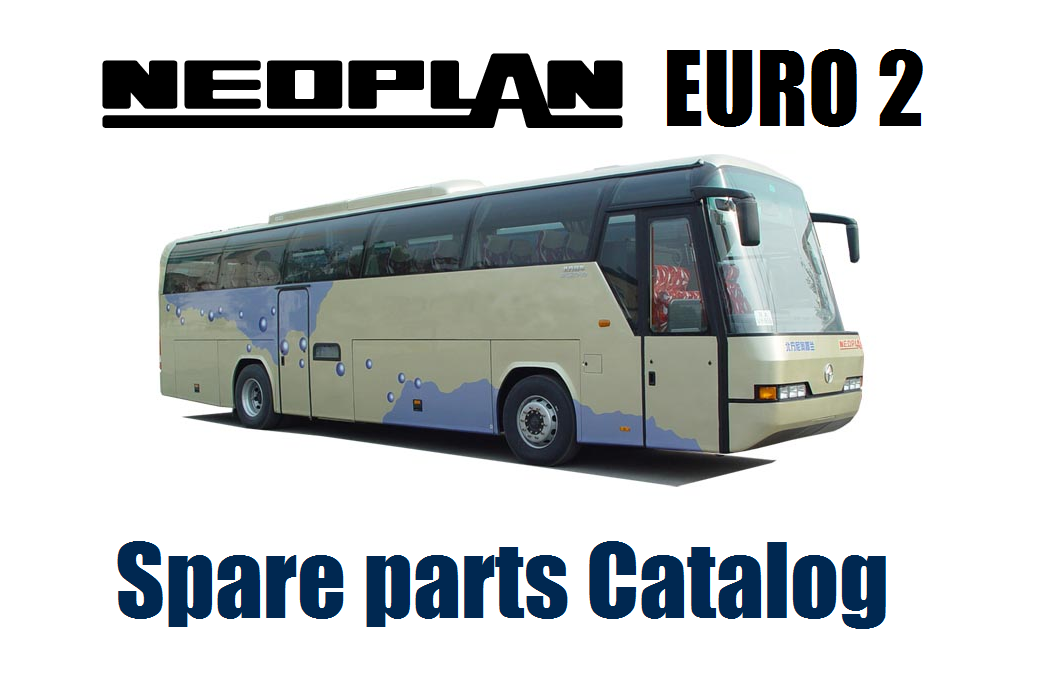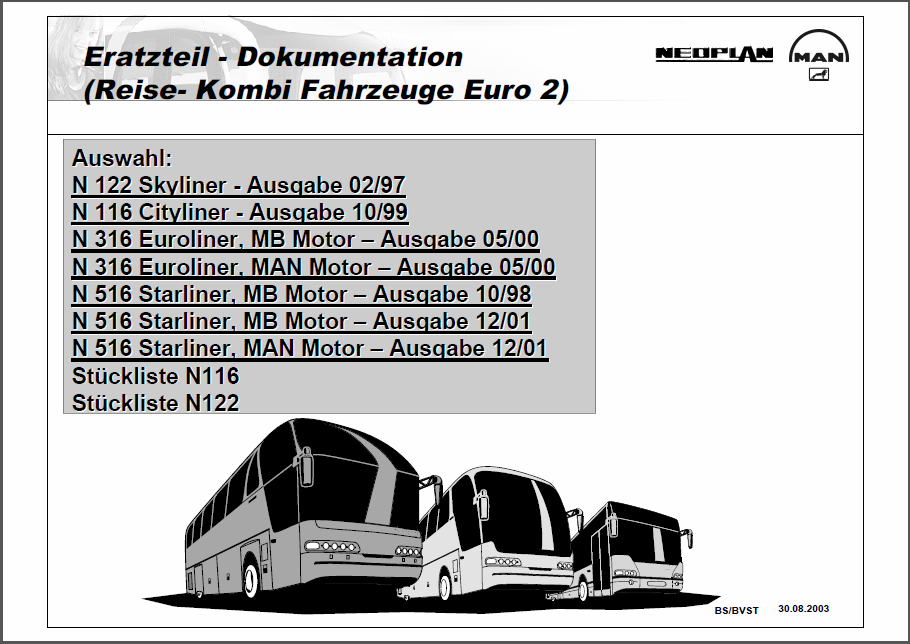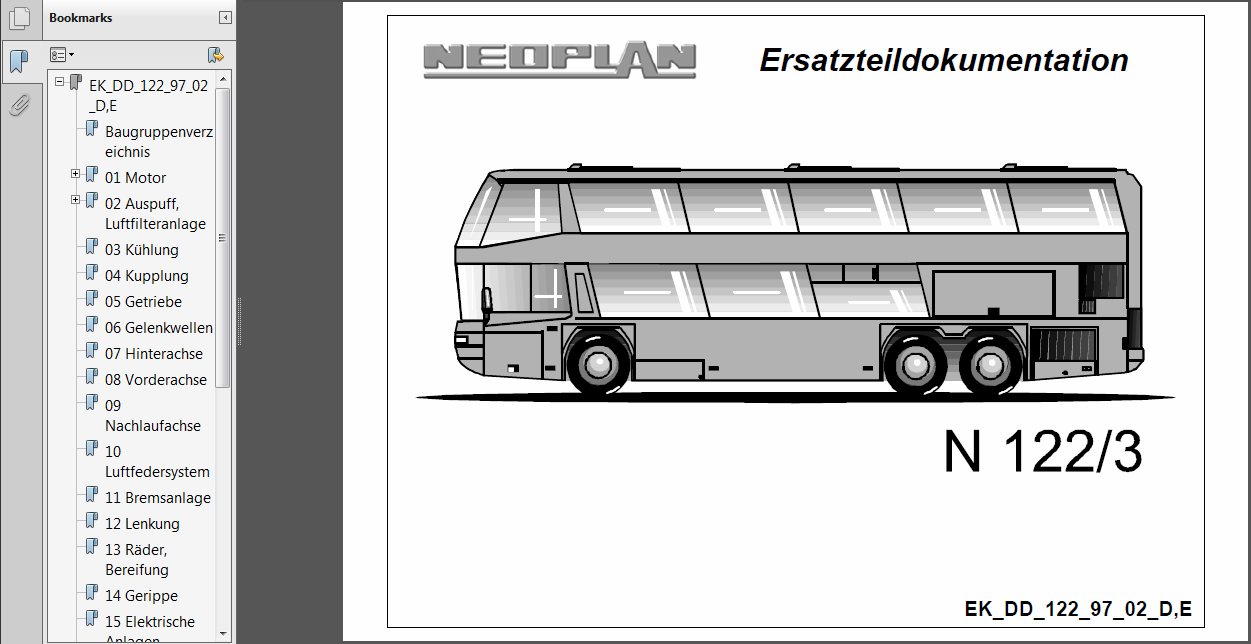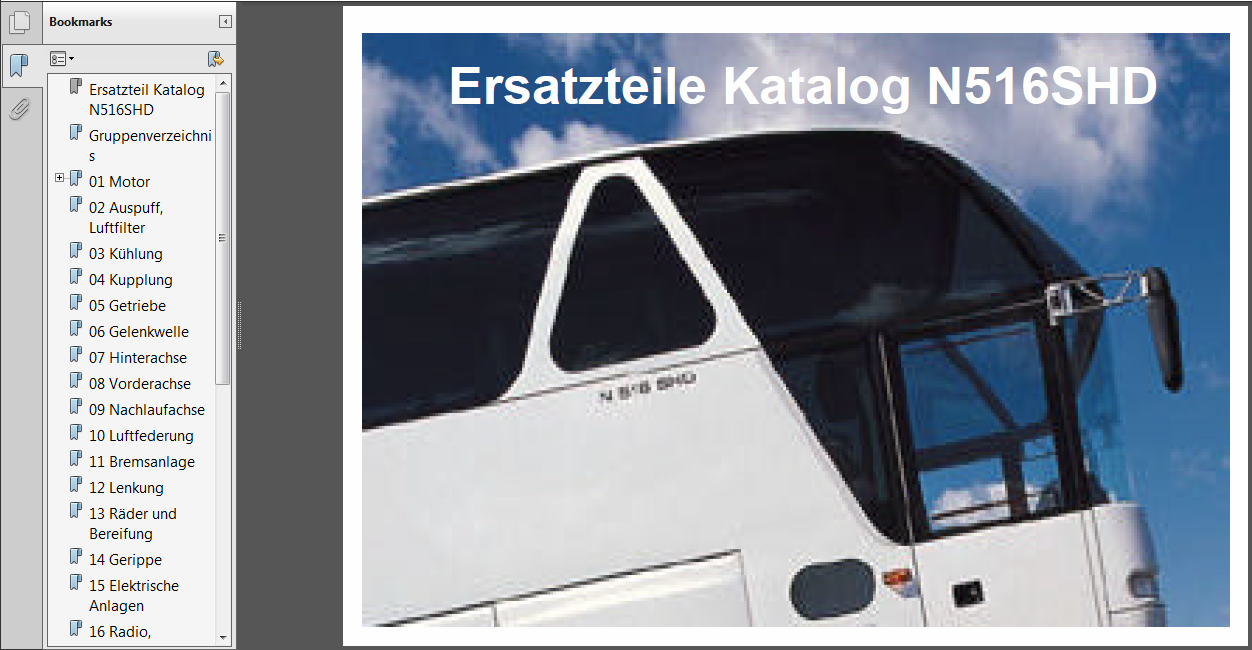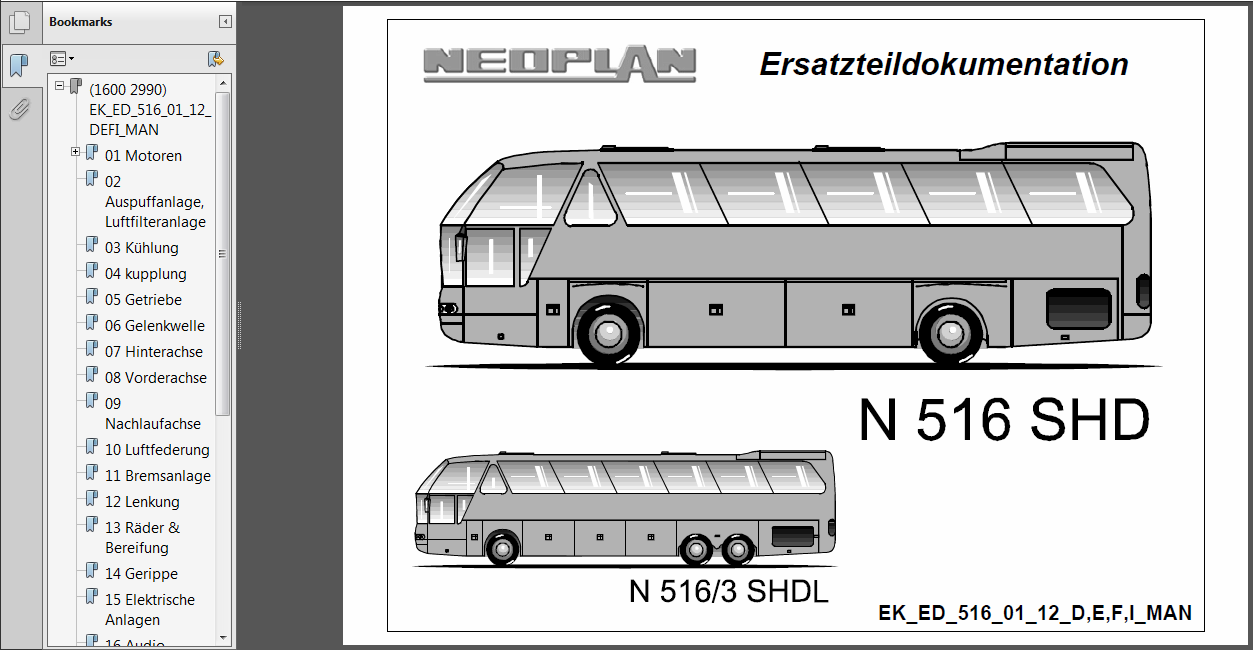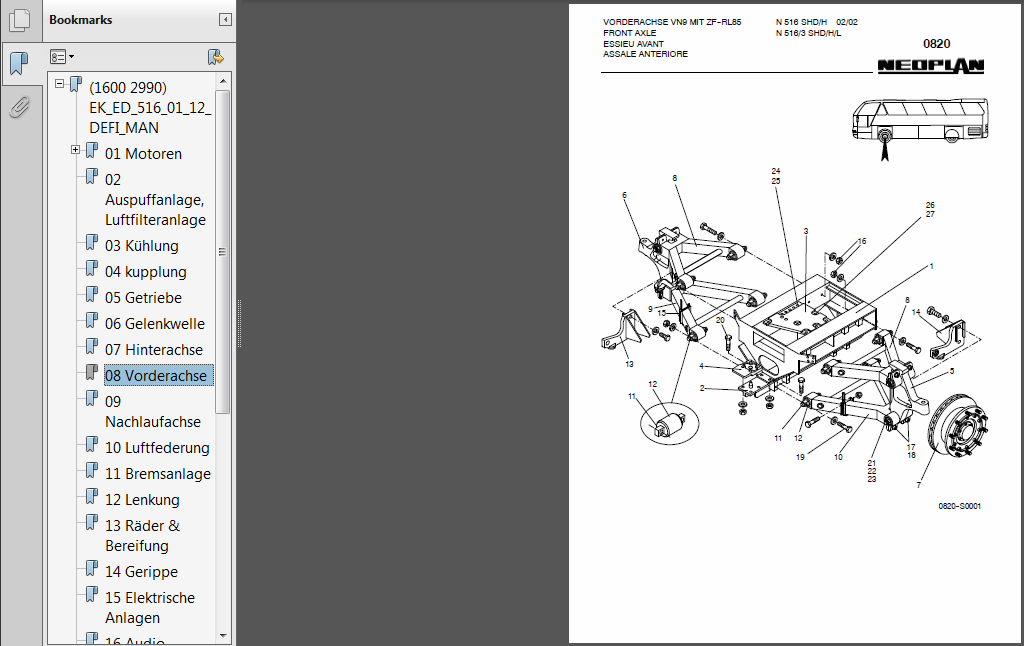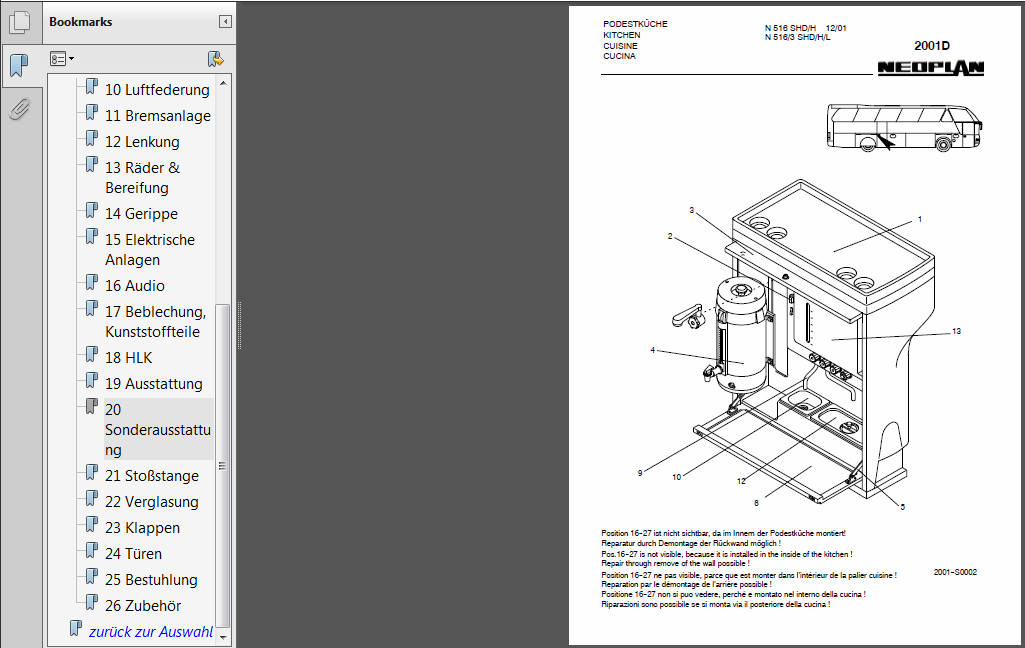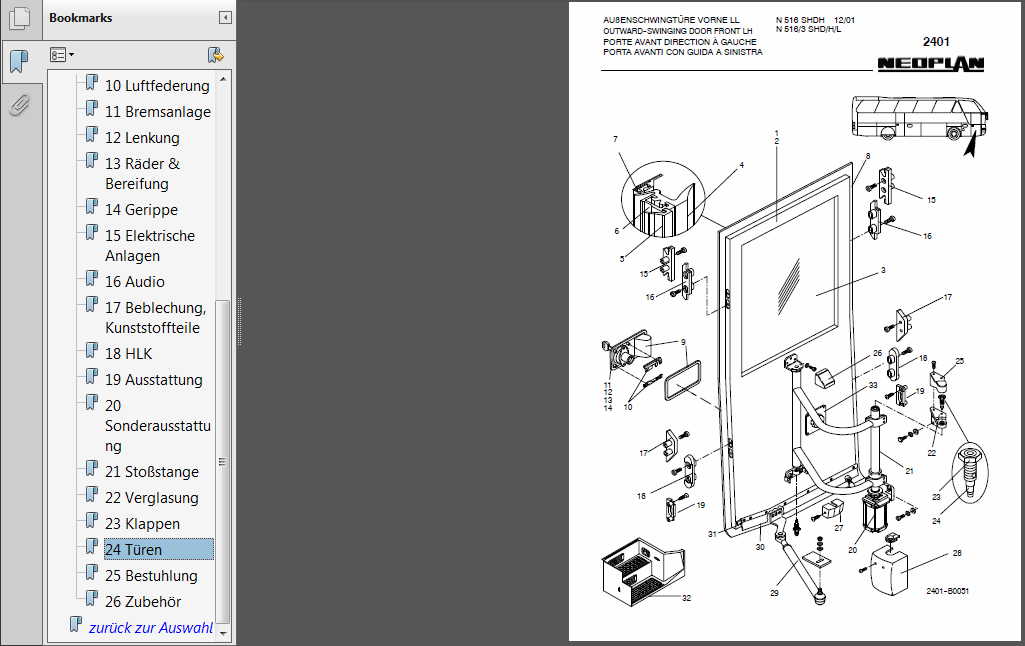 https://i.postimg.cc/jjc2RxKH/08.png
[/img]
Region: All regions 
Languages: English, German
Type: Spare parts catalogue
OS: WinXP, Vista, Windows 7
Quantity of CD: 1 CD
Year: 2004
Date of update: 01/2004
Neoplan
electronic spare parts catalogue, presented buses
Neoplan Euro2 N122, N116, N316, N516, 2002-2004.
Neoplan original spare parts catalogue also consist spare parts catalogue for engines Man, Mercedes-Benz installed on buses Neoplan.
Neoplan Euro2 buses spare parts catalogue models list:
   * Neoplan 122/3 Skyliner-Ausgabe 02/97
  * Neoplan 116 Cityliner-Ausgabe 10/99
  * Neoplan 316 Ü/K/SHD (ÜL/KL/SHDL) Euroliner, Mercedes Benz Motor-Ausgabe 05/00
  * Neoplan 316 Ü/K/SHD (ÜL/KL/SHDL) Euroliner, MAN Motor-Ausgabe 05/00
  * Neoplan 516 SHD Starliner, Mercedes Benz Motor-Ausgabe 10/98
  * Neoplan 516 SHD Starliner, Mercedes Benz Motor-Ausgabe 12/01
  * Mercedes Benz Motor MB OM 442 LA EURO II
  * Neoplan 516/3 Starliner, MAN Motor-Ausgabe 12/01
  * MAN Motor D 2876 LOH 01 EURO II/D 2866 LOH 23 EURO II