03-06-2016, 09:22 PM
ZF
InCat
[09.2012]
Electronic product catalog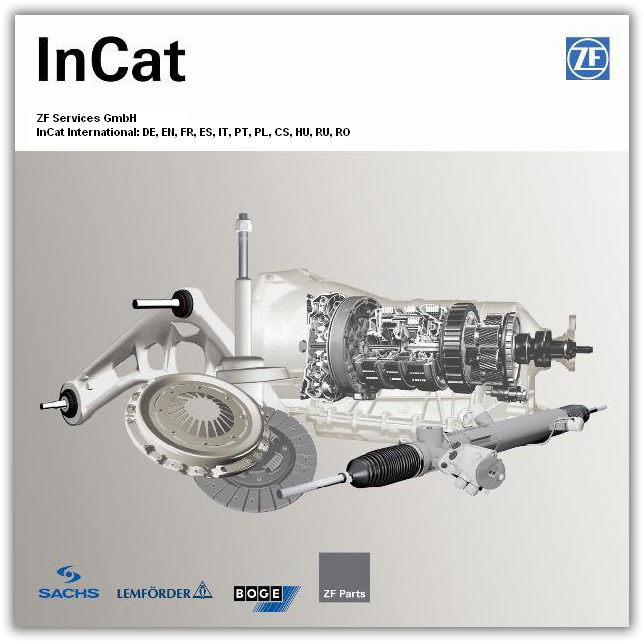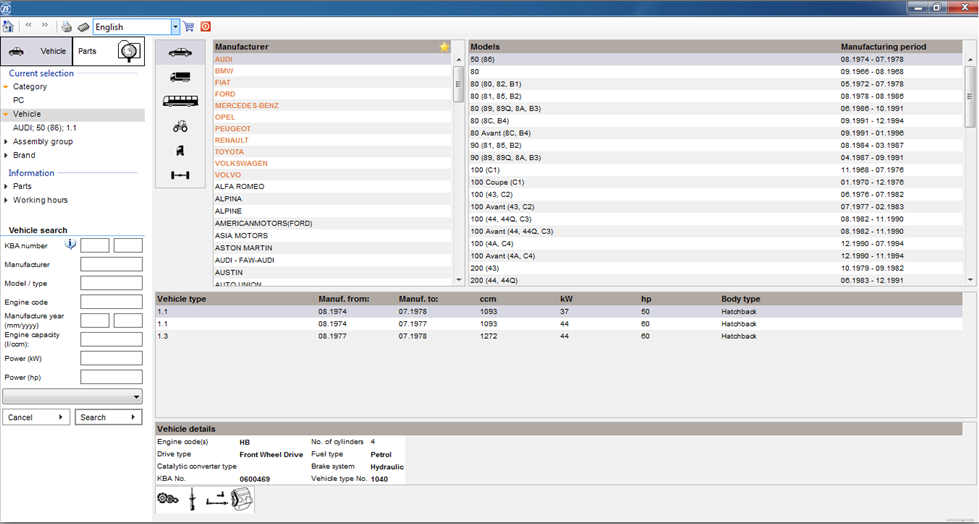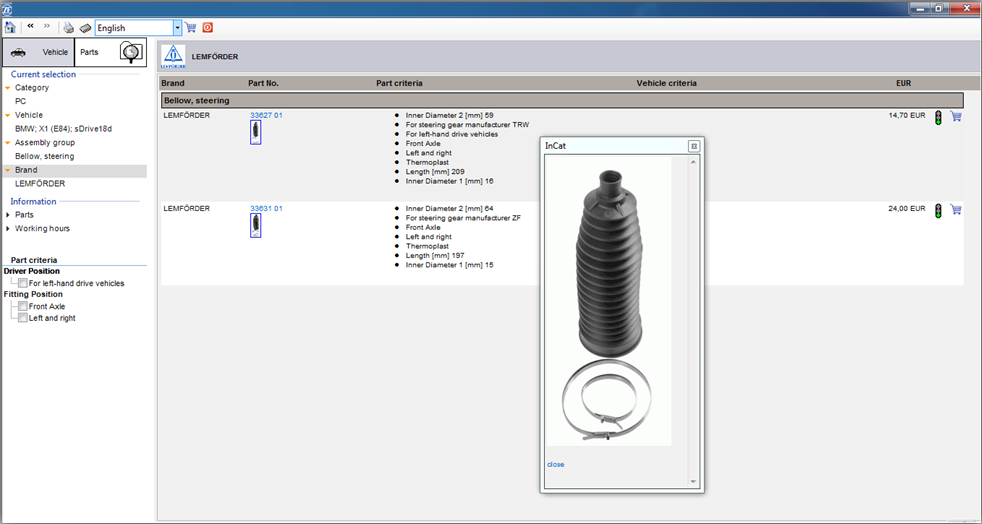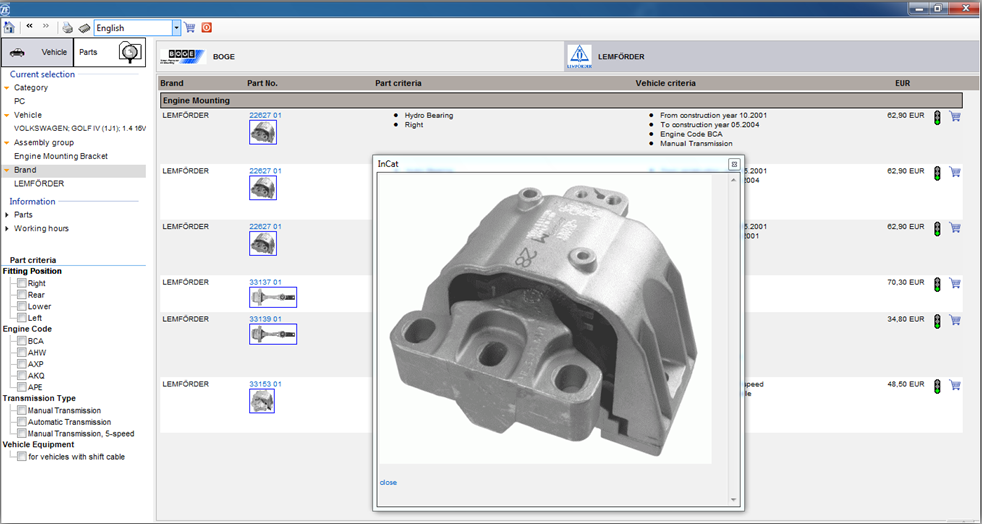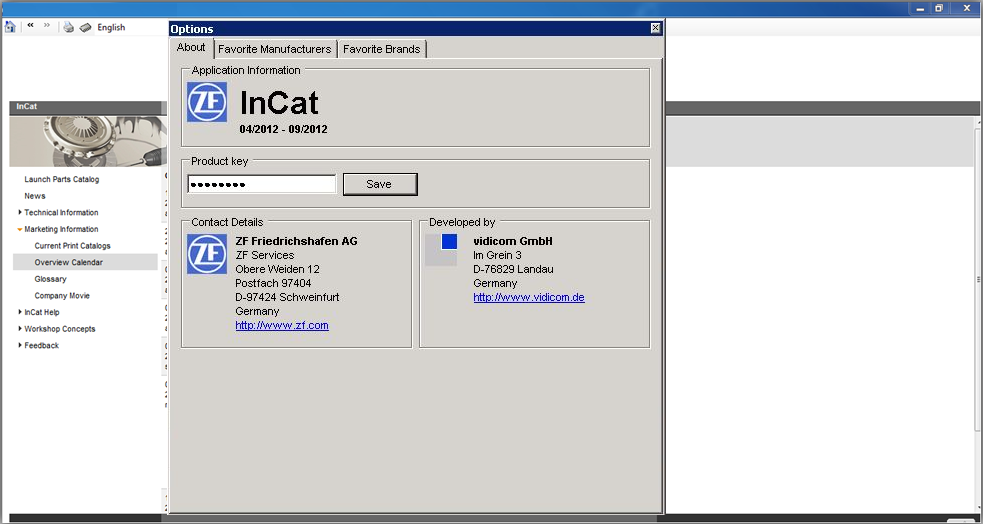 Region: All Region
Version: 04/2012 - 09/2012
Developer: vidicom GmbH
Language: Multilingual (DE, EN, FR, ES, IT, PT, PL, CS, HU, RU, RO)
Year: 2012
Update: 09.2012
License: Freeware
Electronic product catalog InCat contains parts catalog (shock absorbers, springs, clutch, suspension parts) sold under the trademark Sachs, Lemforder, Boge, ZF Parts - for all brands of cars and trucks.
Boge, ZF Parts - for all brands of cars and trucks. New search tree for vehicles for industrial use supports the identification of products on established criteria such as manufacturer, model, type, construction, tonnage, the configuration of the bridge or the kind of engine.
* Search for products for industrial vehicles.
* Enhanced function "food basket" makes it easier to sellers and making offers and car repair bills, as well as orders and calculations. While working with products SACHS and Boge, including total working time can be put in the basket.
NOTE: If you have got a special key you can entrance special section containing some technical materials. Without it you have got electronic part catalog.
---

Contact US

 for more details about how to buy this manual.